— Gay bashers of Elmira, New York set to appear before grand jury.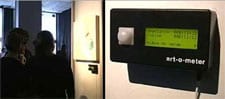 — The Art-O-Meter scores a work of art based on the amount of time someone stands in front of it.
— Forget the Virgin Mary and Jesus, now images of Posh Spice, Pete Doherty, and Jude Law have begun to show up burned into pieces of toast!
— World Wildlife Fund issues global warning: "For more than 20 years we have exceeded the earth's ability to support a consumptive lifestyle that is unsustainable and we cannot afford to continue down this path."
— 250,000: Out Traveler poised to grab highest circulation of any LGBT mag.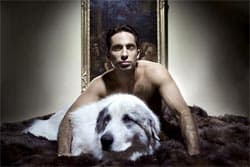 — Michael Lucas, Porn King of New York: "Michael Lucas stalks up Eighth Avenue like a jungle cat on a fashion runway. A lot of hip motion is involved. Enormous Prada sunglasses shield his eyes. Three buttons of his fitted lime-green shirt are undone, revealing a Star of David necklace resting in a patch of chest hair. His gait and all-around grooviness recall Travolta in the opening scene of Saturday Night Fever. 'Porn is show business,' Lucas says in his strong Russian accent. 'You're in show business whether you are an actor or an anchor doing news or fucking.'"
— Kevin Tillman, brother of slain soldier and former football player Pat Tillman, has let the world know how he feels about the Bush administration and the wars overseas.
— First gay-owned and operated yoga studio to open in NYC.