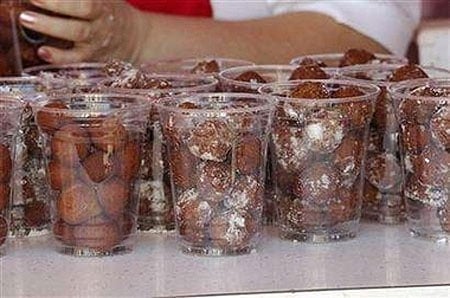 America's state fairs are notorious for fatty foods, but this year a new entree was introduced that may trump them all: fried coke balls.
"Abel Gonzales, 36, a computer analyst from Dallas, tried about 15 different varieties before coming up with his perfect recipe — a batter mix made with Coca-Cola syrup, a drizzle of strawberry syrup, and some strawberries. Balls of the batter are then deep-fried, ending up like ping-pong ball sized doughnuts which are then served in a cup, topped with Coca-Cola syrup, whipped cream, cinnamon sugar and a cherry on the top."
And they're testing a version they'll fry with Diet Coke — for folks watching their weight!