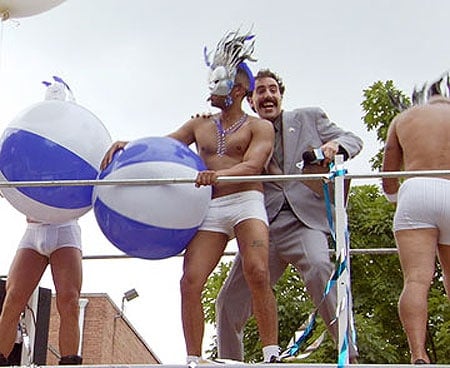 Following Borat's collection of nearly $70 million in receipts in its first two weeks at the box office, Sacha Baron Cohen has been threatened by lawsuits from a couple of groups who found themselves surprised by their depiction in the film. Two of the drunken frat brothers (but not the third apparently), humiliated by having their racism and sexism exposed in the mockumentary, and the Romanian villagers (portrayed as Kazakhs), who say the film mocks their poverty and isolation, want to make lawsuit!
Who's next? Elderly Jewish bed and breakfast owners, homophobic cowboys, portly men with hairy bottoms, or gay pride revelers?
As noted by one of our commenters, here's the Salon article detailing what's real and what's not in Borat.