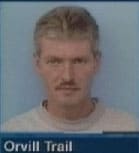 Police arrested Orville Trail as a suspect in the murder of Ira Wyne, 62, of New Eagle, Pennsylvania after Wyne was found naked in his basement after apparently being beaten to death.
Trail, who police reportedly found "covered in blood", said that he beat Wyne with a vase, candelabra, and picture after Wyne made "an unwanted sexual advance" according to KDKA News.
Police said that Trail claims Wyne, who made his living as an antiques dealer, owed him money.
Trail is being charged with aggravated assault, criminal homicide, robbery, and murder.
Elizabeth Man Charged In New Eagle Murder [kdka]