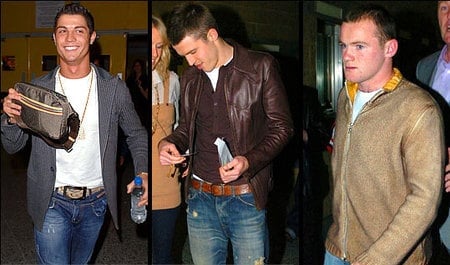 Power shopper Cristiano Ronaldo showed up to the Christina Aguilera concert in Manchester proudly displaying his favorite manbag, and teammates Michael Carrick and Wayne Rooney weren't far behind.
Rooney, no stranger to lucrative deals, recently became the highest-paid player in British football history after signing a contract that will earn him £35million in salary over six years along with numerous endorsement deals. That should pay for a lot of Christina CDs.
And if Ronaldo's not earning £££ for the manbag endorsement, he should be.