"New York, New York, it's a helluva town": Broadway songwriter and actress Betty Comden dies at 89. "Comden and [Adolph] Green wrote for nine films including the musicals 'Singin' in the Rain' (1952), 'The Band Wagon' (1953), 'It's Always Fair Weather' (1955) and 'Bells are Ringing' (1960)…Among the songs written by the Comden and Green team were 'Just in Time,' 'The Party's Over' and 'Make Someone Happy.'"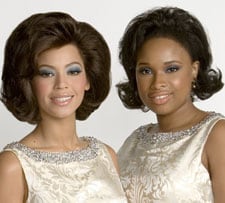 All About Effie: Beyoncé and Jennifer Hudson in Dreamgirls feud. (My review)

The Killers set to release Christmas tune "A Great Big Sleigh" on December 5. Flowers: "There are some great Christmas tunes that have been recorded over the years from the likes of George Michael and John Lennon. Sometime you forget. You get so caught up in business and being an adult that you forget to have fun and enjoy things and be nice to people."

Time offers up their list of the top 100 most influential albums of all time.

Princes William and Harry to hold Diana concert at new Wembley stadium next year to mark tenth anniversary of their mother's death: "It is understood that the Princes hope that by celebrating their mother's life on what would have been her 46th birthday, the sting will be taken out of August 31 – the date on which she died in Paris. Because next year is the tenth anniversary of her death, they are aware that the date is bound to resonate publicly more than ever."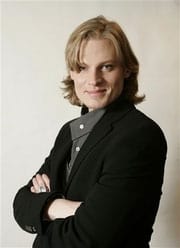 All My Children to introduce transgender character who will make the transition from man to woman: "The character, a flamboyant rock star known as Zarf, kisses the lesbian character Bianca and much drama ensues. The storyline begins with Thursday's episode of the daytime drama."

Big week for gay rights in Brazil: Discrimination law passed, gay adoption allowed, a campaign against homophobia funded, and a big step toward civil unions in Sao Paolo.

Page Six reports on the CNN anchor and the boy from Ipanema: "Anderson Cooper was friendly at a Brazilian airport on Friday. 'Hi, I'm Anderson,' he said to the 'attractive' man standing next to him at the flight connection monitors in the Salvador terminal, a spy told The Post's Braden Keil. The 25ish fellow was wearing a tight T-shirt, cut-off shorts and an earring. According to our witness, the unshaven, solo-traveling CNN star chatted for 20 minutes with the stranger before the fellow had to say goodbye and board his flight to Rio."