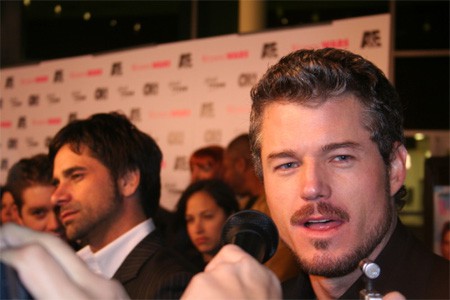 Eric Dane and John Stamos showed up for the premiere of A&E's Wedding Wars last night in Los Angeles. A Socialite's Life has the details. A few Queer Eyes were on hand but I don't think Dane or Stamos needs any grooming advice.
Dane talked to Entertainment Tonight about the upcoming TV movie, which blogger Proceed at Your Own Risk calls the most "silly, whitewashed, absurd fairy tale treatment of one of the most challenging and important issues of our day" that you'll ever fall in love with.
However cheesy the treatment, Dane's presence means we'll be tuning in. Monday, December 11 @ 9 PM ET/PT on A&E.
You may have missed…
McSteamy Eric Dane Swims with the Sharks
Dane and DiCaprio: Separated at Birth? [tr]
McSteamy Grey's Anatomy Preview: Eric Dane