REPORT: White County school board agrees to pay ACLU $168,000 for legal costs and $10,000 to student plaintiffs over longstanding gay-straight alliance feud.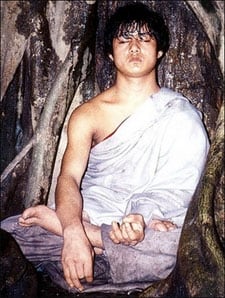 Boy hailed as reincarnation of Buddha reappears after nine months in the wilderness: "The 17-year old teenager Bomjon, who had been "meditating without any food or water" in the jungles of Ratanpuri village in the district had disappeared under unknown circumstances in March this year and was found in the jungles near Pathlaiya-Nijgadh road section of the Mahendra Highway on Sunday."

Lawrence, Kansas (home to the University of Kansas) is considering a city registry for gay and lesbian couples: "Supporters said the registry would not automatically give gay and lesbian couples the legal rights afforded to married couples, but the registry would serve as a legal recognition of the couple's relationship. 'It would indicate that the city is welcoming and supportive of its gay community members,' said Maggie Childs, who heads the Lawrence chapter of the Kansas Equality Coalition, which asked Lawrence Commissioner Mike Rundle to set up the registry. 'In my mind, the primary benefit is symbolic.'"

In the latest of its high-concept fashion ads, Diesel takes on global warming.

First inhabited island washed off the face of the earth by global warming: "The obliteration of Lohachara island, in India's part of the Sundarbans where the Ganges and the Brahmaputra rivers empty into the Bay of Bengal, marks the moment when one of the most apocalyptic predictions of environmentalists and climate scientists has started coming true."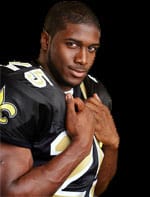 Sports Illustrated ponders the best-looking athletes. More on one of their picks, Reggie Bush.

POLL: New Hampshire residents more open to civil unions than gay marriage.

Godfather of Soul, James Brown is dead. Fans pay tribute…

Do you have the "supergene"? "People with this "supergene" have a much higher chance of living to age 90 and beyond without developing dementia, the confused thinking and memory loss that so often plagues the oldest of the old."

Couple roleplays the political way. (via AmericaBlog)

University of California Santa Cruz reconsiders blood donation drives after gay student is turned away. Student: "I was turned away because of my sexual contacts. The reasoning behind me not being able to give blood is ridiculous. … It made me feel like an outcast."