Rumors flying on Capitol Hill that the Mark Foley report may be released imminently. UPDDATE: CNN is reporting the house Ethics Committee will hold a 2pm news conference.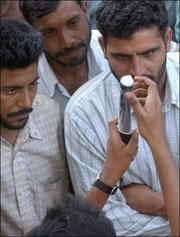 The Associated Foreign Press deals a blow to male Indian self esteem: "Indian men's penises do not match international sizes and most condoms on sale in the country are too big, according to a medical study."

Shanghai gets a new gay bar, Pinkhome.

Rob Lowe devastated he coulda been McDreamy.

Rumors that Tim Gunn may not be appearing on next season's Project Runway appear to be false. Producer: "As we have in past seasons, we will find a way to work around everyone's schedules, and are confident the team will be back." Project Runway would certainly not be the same without Tim Gunn.

The latest homophobic cartoon from the New York Post's Sean Delonas.

Brandon Voss named new editor-in-chief of New York publ. HX.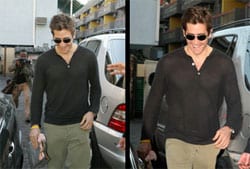 Jake Gyllenhaal dines out at Orso wearing special garment which appears to become partially see-through when flashbulbs go off. Tease.

Bette Midler blasts Britney for failing to wear panties.

Tom Ford, who always goes commando, is teaming up with Ermenegildo Zegna to introduce a new menswear line and shop in New York City next year. Ford: "Men are becoming more feminine. They enjoy shopping, they take more time over the way they look, they travel and they shop around, they finally are taking better care of themselves. Men are not only there to buy cars and art, they've realized there is also fashion."