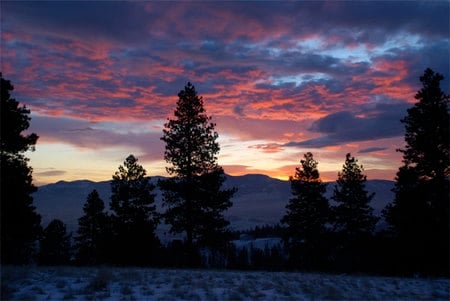 So I happened to wake up at the crack of dawn this morning, literally. Since I'm home for the holidays and it's not often I get to see immaculate sunrises over the foothills of the Rockies, I took a hike up the hill. Though I know shots of sunrises can be somewhat of a cliché, I thought I'd share the results, which were quite magnificent. Click to enlarge.
Hope to be back with you later today.
these are overlooking Missoula, Montana. There were also some elk up there which I tried to get close to, but they saw me and ran.