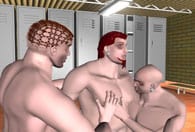 A pair of digital artists in Hollywood are using 3-D imaging to create a new form of pornography. With realistic graphics and no limits of real humans, the artists — who are also brothers — hope that fans will get into (or get off on) the high-tech sex. But the advanced computer graphics might not be the only thing that sets these skin flicks apart. Their second film, a gay porn called Penetration Penitentiary, was based in part on input gathered from users online."A lot of the e-mails said that gay porn has a lot of wham-bam, but not
much affection," says co-creator Darron Price. "We have some romantic, tender scenes
that really push the envelope."
The first computer? An ancient device was subjected to the latest in technology to reveal that it may have been closer to modern day computing than previously thought. The Antikythera Mechanism, found off the coast of Greece and dated to about 100-150 B.C. was scanned to high-resolution imaging systems and three-dimensional X-ray tomography that showed details and inscriptions of the devices make-up. "The mechanism, presumably used in preparing calendars for seasons of
planting and harvesting and fixing religious festivals, had at least
30, possibly 37, hand-cut bronze gear-wheels, the researchers reported.
An ingenious pin-and-slot device connecting two gear-wheels induced
variations in the representation of lunar motions according to the
Hipparchos model of the Moon's elliptical orbit around Earth."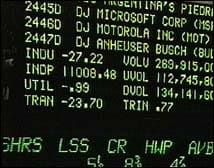 The U.S. Homeland Security Department warned today of possible terrorist attacks by radical Muslim groups on websites related to finance, such as the stock market and banking websites. The warning was based on a posting on a "Jihadist website" that proposed the the targets for the month of December, but a Homeland Security spokesperson said that there was no evidence of a real or immediate threat.
Be careful what you type: a new ruling by the Supreme Court means that companies will have to keep better track of all emails and instant message conversations generated by its employees in the event they are sued.
After missing the boat on gas/electric hybrids in the past few years, General Motors (makers of the Hummer) are the first auto manufacturers to pursue plug-in hybrid vehicles,
according to an announcement by the company this week at the Los
Angeles auto show. The batteries in plug-in hybrids are even more fuel
efficient than other electric hybrid cars that are currently available.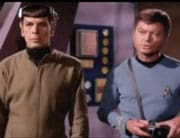 Renowned physicist Stephen Hawking told the scientific and international communities to take a tip from Star Trek: we need to explore and colonize outer space. "Sooner or later disasters such as an asteroid collision or a
nuclear war could wipe us all out. But once we spread out into space and establish independent colonies, our future should be safe," said Hawking. He has also said that the propulsion style used in Star Trek hinted at a viable possibility for space travel.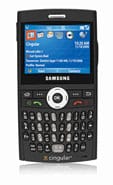 The new Samsung Blackjack is something of a Blackberry for music lovers. The extra-thin phone features Microsoft Windows Mobile, which allows smartphone functionality, and works with Cingular Music and Video to access media content.
YouTube could find an even greater audience when it appears on cell phones through Verizon's Vcast. The companies announced a partnership which will allow Vcast cell phone users to watch videos virtually anywhere.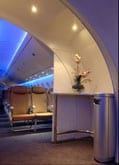 With airlines already having placed hundreds of orders, Boeing will soon go into development on its stylish Dreamliner 787, which engineers promise will use less fuel due to the use of lightweight materials and more efficient engines. "From a commercial airplane structure point of view, this is going from cloth and wood to aluminum," said general manager Michael Bair.
As reported in September, Apple plans to release iTV, a set-top box that will store and stream digital video content to your full-sized telly. MacRumors reported this week that the iTV, however, will likely do more than simply piping in video. One analyst believes "the iTV will have advanced user interface software to further
the ultimate goal of improving user experience and simplifying
consumers' use of content." They certainly accomplished it with the iPod.
Heat sealed, plastic packaging keeps electronics safe from tampering and keeps them looking tempting on the shelves. But once home, breaking in can lead to wrap rage. Watch out!
Daniel Williford is our TowleTech correspondent.

You can visit him at his blog, Until Today…