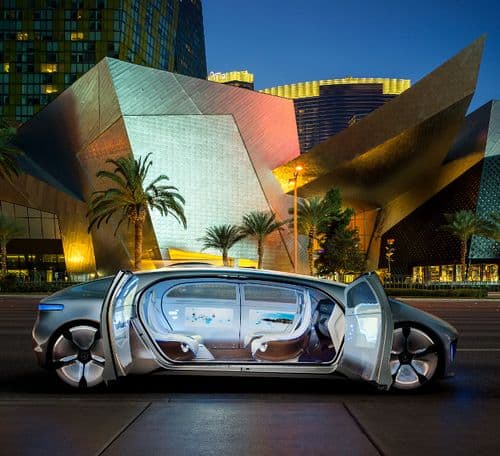 This week marked the return of the Consumer Electronics Show, the world's biggest electronics and technology trade show. Spanning some two million square feet of exhibit space across Las Vegas, CES 2015 brought together thousands of exhibitors and dozens of giants in the tech, automotive, phone, computer, 3D printing, home entertainment, and virtual reality industries.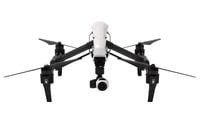 With so much innovation and just plain fun on display, it can be hard to narrow things down to a top 10 list. But we'll give it a shot with our Top 10 Tech Trends at CES 2015.
Check out the list (in no particular order), AFTER THE JUMP…
The bizarre cars of the future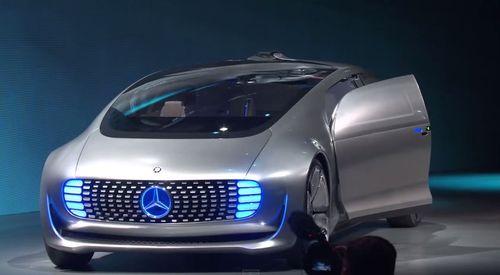 This year's CES was another banner year for vehicles, with many cars standing out for their eye catching exteriors while others made waves for the innovative ways they address the "driverless" future in store for the entire industry.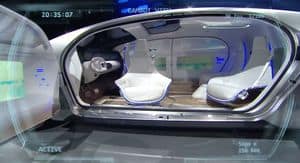 One car that managed to do both was the Merecedes-Benz F015 "Luxury in Motion". Dubbed by Mercedes-Benz head Dieter Zetsche as the "car of the future," this slick, driverless concept car "does not only look different from the outside, it also offers completely new opportunities to spend and enjoy the time commuting from home to the office and back." I've included a video below of the car's unveiling, since it will do the car more justice than any descriptions I might offer. 
Other car companies at CES revved their innovation engines in different ways. BMW unveiled its new iDrive system that supports gesture control while Audi showed off its new Virtual Cockpit that will enable drivers to change the dash with a variety of map and entertainment options. Toyota touted its Mirai hydrogen-powered car. Elsewhere, Ford announced a series of new services, including one that uses shared data from cars to help drivers find open parking spots across the city as well as a carshare program that might one day eliminate your need to buy a car all-together.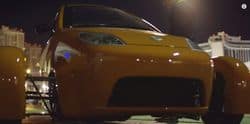 By far the most bizarre car concept on display was the Elio, a three-wheeler that supposedly gets 84 miles to the gallon and costs under $7,000. Check out The Verge's test drive of the quirky little car here. 
And for those interested, Mashable also has a photo collection of some of the more weird/wonderful vehicles spotted on the CES showroom, including a see-through car.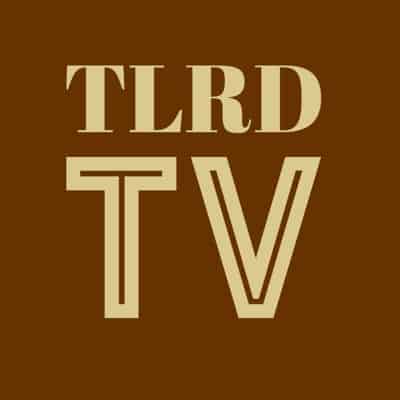 New ways your smartphone can be your go-to camera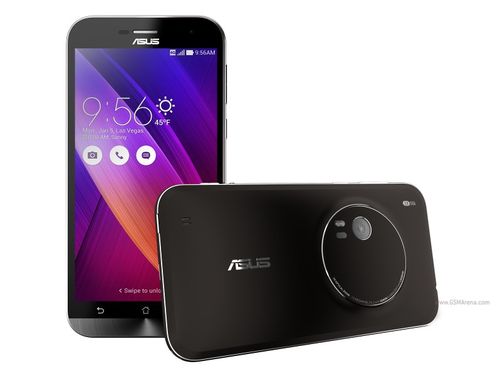 The line between smartphone and full-fledged camera became a little more blurry at CES this year. Asus announced the gorgeous looking Zenfone Zoom smartphone (pictured above) with a 3x optical zoom lens that is only 12 mm thin. For the selfie fans out there, Lenovo unveiled the $29 Vibe Xtension Selfie Flash meant to fix the bad lighting problem that plagues front facing cameras on smartphones. And to tackle a different kind of lighting problem, Knog has created the pocket-sized [expose] smart LED flash accessory to enable you to snap photos with your iPhone in low light or in the dark. Now you can take the perfect selfie or action shot wherever you go, in whatever lighting with the phone right there in your pocket.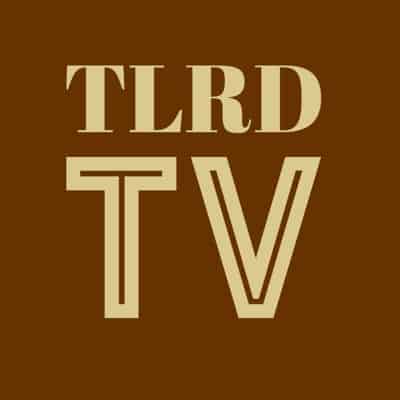 Sling TV wants to help you cut the cord with your cable company
In a CES filled with unique cars and cool gadgets, who knew one of the best things of the week would be something less tangible. Offering live television like ESPN, TBS and Cartoon Network on any connected device, Sling TV is the perfect option for those who are tired of having to deal with the cable company subscriptions. Best of all, it's only $20 a month. 
The standalone streaming TV service was also named "Best of the Best" by CES media sponsor Engadget.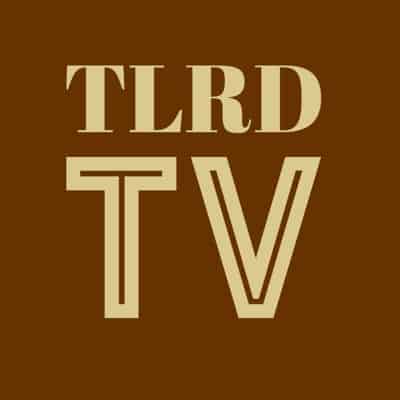 Virtual reality takes the next step forward (literally)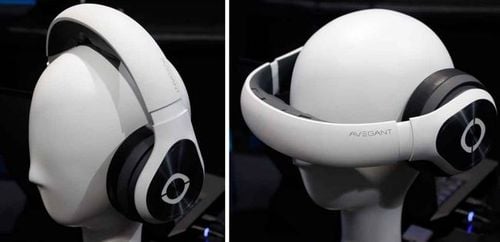 It's always fun to see what's new in the world of virtual reality, especially with Oculus Rift (even if CEO Brendan Iribe's 2013 claim that the technology was "months, not years" away proved untrue). There's plenty to get excited about while we wait for the inevitable consumer version of a virtual reality headset – whether that comes from Oculus or some other VR company. 
Using the latest Crescent Bay prototype with 360 degree head tracking, positional surround sound, and a small floor pad that tracks movement, Oculus was able to add a new level of immersion in the VR experience at CES this year. Lucky attendees got to experience walking through scenic forests, towering on top of skyscrapers, and even being chased by charging T-rex. Sadly no footage of the actual demo was released.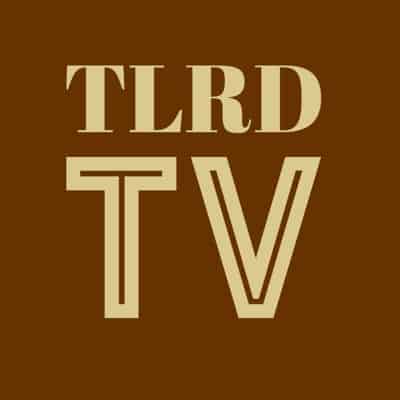 Other big VR stories from CES included the stylish Avegant Glyph (pictured above), HP's Zvr Virtual Reality Display that uses passive 3-D screen technology to turn your desktop into an interactive 3-D environment, Razer's Open Source VR platform to help streamline VR across all kinds of hardware, and Sixense STEM motion controller that lets you fulfil your childhood (or adulthood) dream of becoming a Jedi. Check it out below: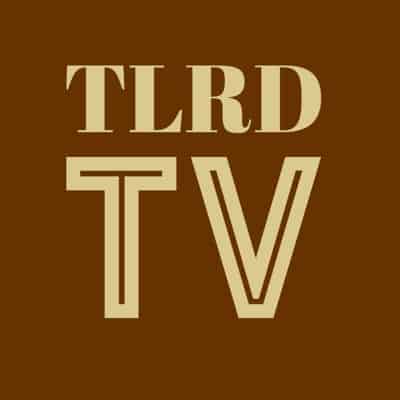 3D printers go beyond plastic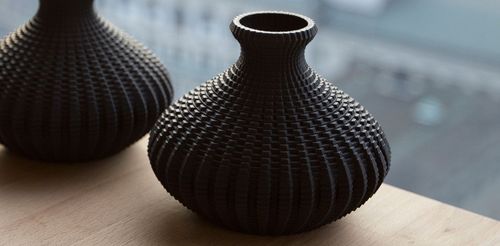 3D printing took a more backseat role at CES this year, but some notable developments still popped up. The biggest announcement came from MakerBot – which showed off various prototypes made of maplewood, limestone, bronze, and iron (blended with plastic) to make more realistic (and sturdy) products. Another stand out was the XYZPrinting 3D food printer, which turns chocolate, dough and other ingredients into unbaked sweets and even pizza. Growing up with an Easy Bake Oven, my inner eight-year-old is overjoyed at the culinary potential.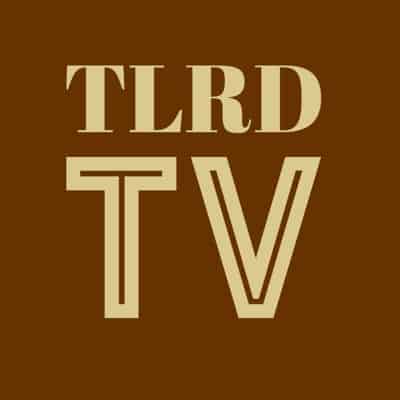 Drones that avoid obstacles and follow your every move
For the first few years, it was relatively easy to ignore the concept of drones. After all, most news reports of these unmanned aerial vehicles often took place half a world away. But as the drone industry becomes more mainstream, it's easy to see these flyers one day becoming as synonymous with our everyday lives as smartphones.
At CES this year, you couldn't turn your head without spotting a dazzled crowd gathered around one of the various remote-controlled flyers. Many drones such as the Airdog, Ghost, and Hexo+ advertised their new "follow me" feature that uses GPS to track and video you while you are out exploring the wilderness or engaging in extreme sports.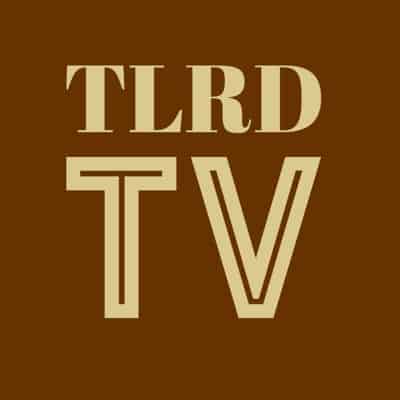 Intel and some other high-end drone companies, meanwhile, touted flyers with sense-and-avoid technology - the ability to use sonar, lidar (laser detection), and cameras to delicately move around objects and obstacles without crashing.
But as PC Magazine points out below, there are still significant regulatory and safety concerns that the industry must address before you can expect to have your pizza delivered to your door by drone.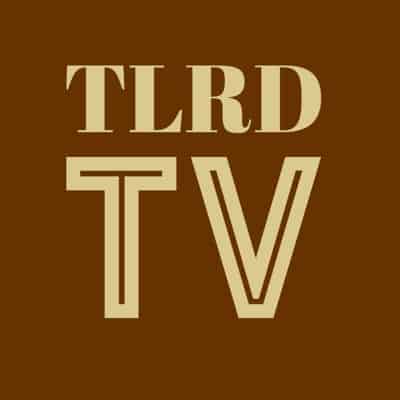 The Internet of Things takes over more "things"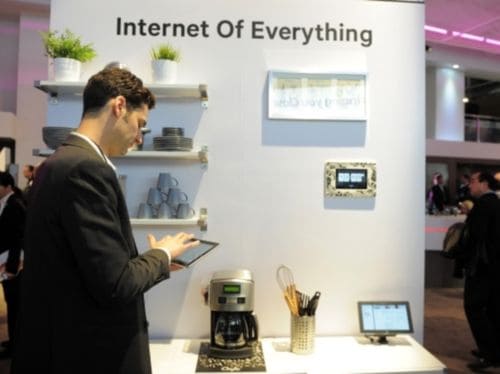 (ndtv)
The Internet of Things, the concept of a world where everything from your garage door to your Keurig is connected to the internet and communicating with other devices was a dominant presence at CES this year – with many at the exhibit saying "Internet of Everything" was a more apt name for the concept now.
Google's Nest showed attendees the promising future of smarthomes – washers and dryers that automatically run on a quieter mode when you're home, a phone service that automatically forwards calls to your cell when you leave the house, a car charging station that lets you know when energy is in high demand so you avoid higher electricity bills. 
Apple, while not officially at CES, had its home automation framework HomeKit all over the exhibit floor as Forbes points out:
There were quite a (few) "smart outlets" that basically allow you to control an outlet through your Apple product from iHOME, Incipio, GridConnect and iDevices. There was a Bluetooth-connected lock made by Schlage called the Schlage Sense that allows you to lock and unlock your door using Siri. Elgato announced a line of sensors for your home that collect data on air quality, humidity, air pressure, temperature as well as energy and water consumption using Bluetooth wireless technology. Chamberlain announced a new Wifi-based garage door opener that works with HomeKit. And, finally, old school home automation company Insteon came out with a hub that lets Insteon's huge list of home devices connect to iOS through the HomeKit framework.
Check out some IoT highlights in the video below: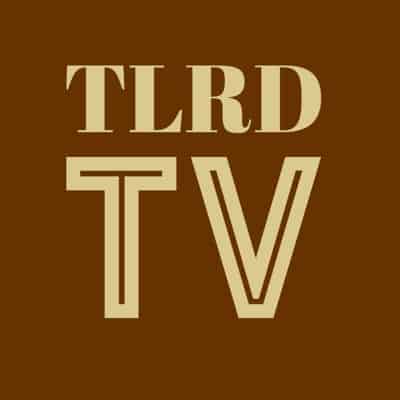 The wide world of wearables
The wearable craze saw a huge jump at CES this year with some remarkable (and practical) gadgets on display, as well some oddities thrown in for good measure. 
In a move that promises to further shrink the size of wearables, Intel CEO Brian Krzanich unveiled a button-sized computer designed for smart clothes and other wearables. As Engadget points out, smartclothes were a big focus this year:
2015 was the year that we saw TempTraq announce its Bluetooth patch that pushes a person's temperature straight to a smartphone. While intended to save you from disturbing a sleeping baby, it's suitable for people of any age, and if it gets FDA approval then we could begin to see this in hospitals. Another similar product is VivaLnk's NFC-based thermometer, which requires you to just tap your smartphone onto the skin sensor to instantly check their vitals. Given that this latter product could come to the market for as little as $15 for a pack of three means that it's not impossible to think that parents could be using this within the next 12 months.
Both of these technologies are simple compared to AmpStrip, an adhesive patch that's designed to stick onto your chest and push your vital signs to your smartphone. It's been cooked-up as an activity tracker for people who don't want to wear something on their wrist. That's almost as exciting as XelfleX, a smart shirt from British R&D firm Cambridge Consultants that uses fiber optic cabling to be able to track every part of your body's movement in real time. Other available smart shirts just enable you to leave the heart-rate monitoring strap at home, but imagine if this becomes a real product — people can fire their personal trainer and use their app to shed those extra pounds.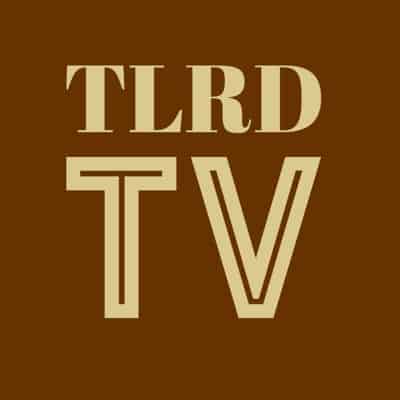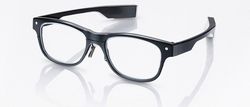 In the smartglasses department, one of the coolest new items was Jins subtly designed Meme glasses. These Ray Bans-esque smartglasses can monitor your fitness, track your eye movement for games and phone navigation, and determine when you are tired or losing focus – all without the "glasshole" vibe that so often plagues owners of Google Glass. 
On the more unusual side of wearables came Belty, the world's first "smart belt". Belty self-adjusts as you sit according to the changing needs of your waistline – and could actually be useful for Thanksgiving and Christmas dinner.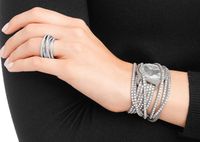 Misfit Wearables in partnership with Swarovski launched a luxury version of the Misfit Shine activity tracker, called Swarovski Shine at CES. Sets range from $169.99 to $249.99.
And while there was disappointingly no Apple Watch to be found at CES, there were still plenty of other cool smartwatches on display. Check out Pocket-lint's list of the best smartwatches and wearables at CES 2015. 
TV goes beyond 4K
Using pixel-splitting technology, tv makers have unlocked the next level in picture clarity, dubbed "virtual 8K". 
Mashable reports how Sharp does it:
On the spec sheet, Sharp's set is a 4K TV. Indeed, the company calls it the Sharp Aquos Beyond 4K Ultra HDTV and it careful not to use the term "8K" in describing what its 80-inch set can do.
But there's some pixel magic going on: The TV is one of Sharp's Quattron models, meaning every pixel has four subpixels instead of the usual three, adding yellow to the red, green and blue trio. The set has a total of 66 million subpixels — 42 million more than a normal 4K TV, and all of those subpixels can be individually controlled.
Elsewhere, Samsung's 8K glasses-free 3D tv blew IGN's minds: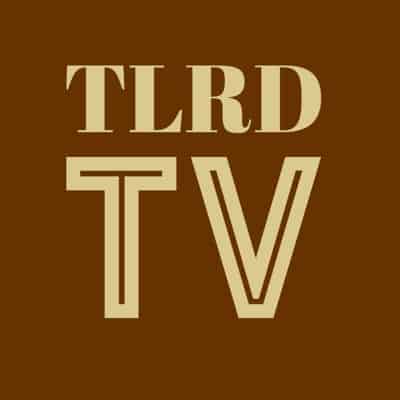 The future sounds incredible
Audiophiles had a lot to droll over at CES this year.
The Bragi Dash wireless earbuds look and sound incredible – with a touch sensitive surface that lets you control your smartphone and music. It also includes a fitness tracker.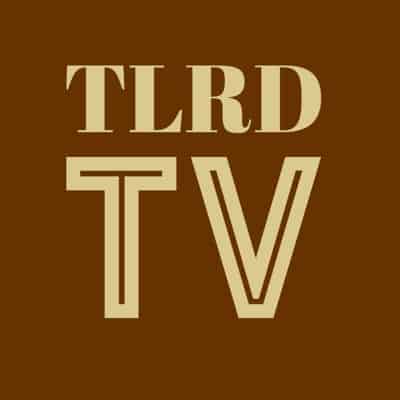 Want a speaker that's as appealing to the eyes as it is to the ears? Try the Air2 – a speaker that uses magnets to hover in the air above its base.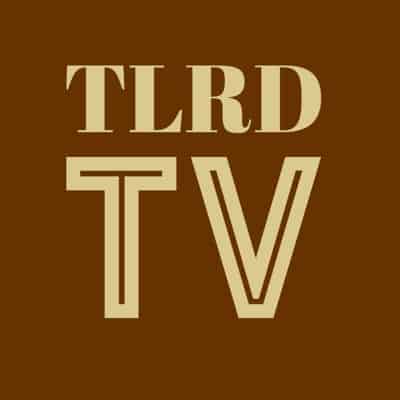 Sony's newly announced lantern-like Symphonic Light speaker-lamp enables you to liven up the rooms in your home with both music and light.  This CES also marked the high-def return of Sony's walkman (albeit now with a $1,119 price tag).
For more audio goodness, check out Business Insider's list of the best headphones at CES. 
Bonus: A robot that can beat you at beer pong. Game over man.