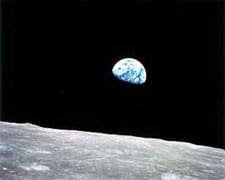 Google has teamed up with NASA to make space,
of all things, searchable. Their mapping software will, much like Google Earth, let users fly
over over the moon and Mars, check out live cosmic weather reports, and view
the live space station cam.
Dot-com means commerce and dot-gov means…commerce? The Washington Post notes a few places that you can do holiday shopping through the US Government's website. Looking for a unique gift? How about adopting a lighthouse or wild horse. Wow them with Nixon Watergate Records. Or, if you like something with a bit of innuendo, how about uncut currency? Govsales.gov also sells stuff — mostly surplus and seized property at auction.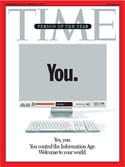 Congratulations. Time Magazine's person of the year was…you. Or me. Or all of us. Time
chose the "everyman" who participates in the online community —
uploading videos, photos, profiles, news — as the person of the year:
"Look at 2006 through a different lens and you'll see another story,
one that isn't about conflict or great men. It's a story about
community and collaboration on a scale never seen before. It's about
the cosmic compendium of knowledge Wikipedia and the million-channel
people's network YouTube and the online metropolis MySpace. It's about
the many wresting power from the few and helping one another for
nothing and how that will not only change the world, but also change
the way the world changes."

As the tech writer on a gay blog, I'm inclined to agree with Time's
choice. The internet isn't just porn and shopping, after all. Even when
it is, sometimes it's a bit more. The popular adult gay blog QueerClick [very NSFW!]
recently announced a fundraiser for a struggling family. The family —
whose gay 17-year-old son takes care of his four siblings because his
mother is dying of AIDS-related illnesses — got in touch with QC's
resident sex and health columnist Doc.Feel about the trouble they were
having, and inspired the blog to set up Hope4Family.org to see if the blog's readers might throw a bit of help their way. Boy, did they. According to QC,
since December, readers have donated over $4,300 in cash, as well as new
furniture, a computer, video games, new paint and maintenance on the
house, cable and phone service, grocery gift cards, a Christmas tree,
and health and legal services. The fundraising continues through
Christmas, according to the website: "Please visit Hope4Family and help
the miracles continue. We have one week left to change the life of this
family. This week is a crunch period trying to get enough money and
time to do Christmas shopping for very needy and worthy children.
Together WE CAN MAKE A DIFFERENCE!"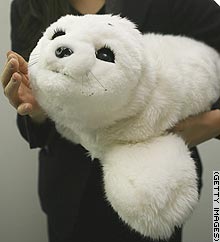 The Robot Awards debuted in Japan this week, and this furry baby seal won a prize for its good deed as a therapeutic tool for elderly and handicapped people. The show is the first of its kind, and while there are no plans yet for a televised version of the awards ceremony, it's a no brainer — it would practically run itself.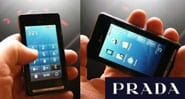 The Devil Dials Prada: cell phone blog Dial-a-Phone announced an exclusive look at the new Prada-branded LG cell phone. Previously suspected to be Apple's iPhone, the slick touch-screen cell has a minimalist design, including its white-on-black custom interface. Though made by LG, it will be entirely Prada branded, and, the site claims, will be far less expensive than the Motorola gold D&G RAZR.
Daniel Williford is our TowleTech correspondent.

You can visit him at his blog, Until Today…