Tribunal throws out appeal by HSBC banker Peter Lewis, who lost his £5m lawsuit against the bank in May. It was the first trial to test Britain's 2003 sexual orientation discrimination legislation.

Robbie Williams, seen here showing off his football skills while in Australia for a set of concerts, recently said that he enjoys going out to gay clubs with the Pet Shop boys: "We go to Heaven nightclub and I f**kin' love it – it's great. They enjoy seeing it through my eyes, I think, and I enjoy being with them and being accepted."

Bryan Singer to direct American version of Brit hit Footballers' Wives.

Indian runner fails gender test, loses medal after placing second in the woman's 800 meters at the Asian Games.

Pitchfork lists its 50 top albums of 2006. The Knife's Silent Shout tops the list.

Another pastor at Ted Haggard's church resigns over sexual misconduct. It's not known whether this was the straight or gay variety.

Elton John and David Furnish content after one year of being legally hitched: "This year has gone so quickly and it has been a great year for us. We feel great and we're going to Venice to celebrate our anniversary and have a very quiet dinner together. We're very happy."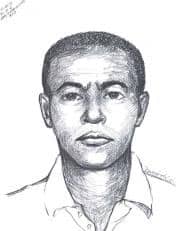 Houston-area serial rapist targeting white males in their late teens and early 20's at gunpoint: "Victims were always accosted at their parents' homes. Sometimes he confronted them in the driveway or yard and then usually forced them to go inside. Sometimes he would simply surprise them by breaking into the homes. 'He always caught them when they were alone,' Clifford said. The attacker would demand money, but seemed more interested in sex, investigators said. While he tried to force every victim into sexual contact, some managed to thwart him and run away."

Joe.My.God asks, who is the Queer of the Year?

A high school senior who ejaculated into bottle of ranch salad dressing at Wheaton North High School outside Chicago has been charged with disorderly conduct and attempted aggravated battery.