Witch hunt at Ted Haggard's New Life Church: have you f**ked these men?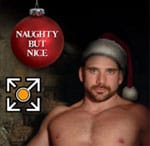 Is Prison Break's Dominic Purcell moonlighting as a model on Manhunt.net? Eh, I see a few differences in the nose and ears. Close, but no cigar imho. But it wouldn't be the first time a TV star's pre-fame career caught up with him.

Queer Jesus? "Jesus In Love
is a work of fiction that sparks debate by raising the issue of Christ's sexuality, including a gay love story between Jesus and his beloved disciple John."

Mitt Romney against bias to gays despite opposition to gay marriage: "I'm not in favor of discrimination of any kind including people who have a different sexual preference than myself. At the same time I'm very committed to traditional marriage between one man and one woman and believe that marriage should be preserved in that way." Where to even begin?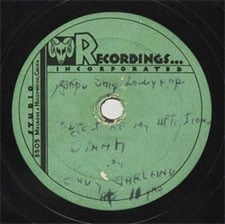 Rare Judy Garland recordings, expected to fetch between $30,000 and $40,000, fail to sell at auction: "The records, which have never been heard in public, feature renditions of four songs sung by 12-year-old Garland in her early vaudeville shows including 'Bill' from the Broadway musical 'Showboat.' They also contain a medley of 'Good Ship Lollypop,' 'Object of My Affections' and 'Dinah.' The seller, who remains anonymous, discovered the records in 1960 while clearing out her Beverly Hills home where Garland once lived, according to Bonhams. It's unknown whether the records were the originals or whether they were pressed for Garland's personal collection."

Work begins at Ground Zero: "The first 25-ton steel column for the new Freedom Tower was installed Tuesday at ground zero, another milestone in prolonged efforts to build a new office tower to replace the World Trade Center."

Donald Vance, a 29-year-old Navy veteran from Chicago who went to Iraq as a security contractor, wound up as a whistle-blower for the FBI, but was detained by American soldiers who were unaware of his position as an informer. This is his terrifying story of detention.