This morning I headed down to 11 Spring Street, a building that has long been known as a canvas for street artists. In 2003, the building was bought by Lachlan Murdoch (son of Rupert) and was recently sold. The new owners plan to renovate the building, but before they do they decided to allow the Wooster Collective to produce a massive street art installation on the outside and inside of the property (much more here).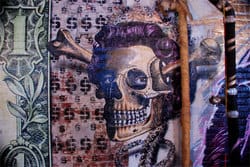 The project opened today at 11am, and I went down there with a friend at about 10:30 to check it out. there wasn't much of a crowd at that time, but by the time I left there was a line to get in that wrapped around the side of the building.
It's a very impressive collection of artists that have participated — Shepard Fairey, WK, Jace, Swoon, David Ellis, FAILE, Cycle, Lady Pink, London Police, Prune, JR, Speto, D*Face, JMR, Blek Le Rat, John Fekner, Bo and Microbo, Above, BAST, Momo, Howard Goldkrand, Borf, Gaetane Michaux, Skewville, Michael DeFeo, Will Barras, Kelly Burns, Abe Lincoln, Jr, Thubdercut, Judith Supine, Rekal, Maya Hayuk, Anthony Lister, Stikman, You Are Beautiful, Gore-B, Elboe-Toe, MCA, Jasmine Zimmerman, Plasma Slugs, Diego, RIPO, The Graffiti Research Lab, Txtual Healing, Mark Jenkins, Dan Witz, Iminendisaster, Rene Gagnon, and Banksy.
I shot a whole bunch of photos which I'll continue to post up here for the next few hours.
Wooster on Spring is open today thru Sunday from 11am-5pm. Once it's over, the owners of the building will renovate and the walls will not be destroyed, but will be covered. A time capsule, if you will. It's a pretty impressive happening though, and if you're into street art, don't miss it this weekend.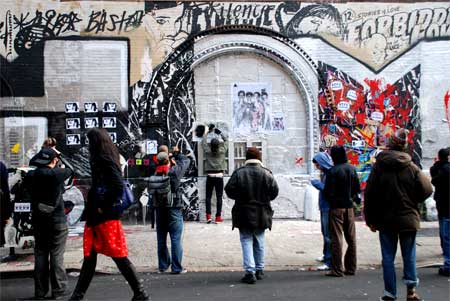 Artists were still painting the outside of the building when I arrived, before the doors were opened.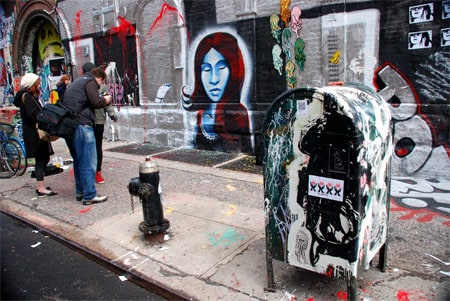 Much more after the jump, and I'll be adding to it…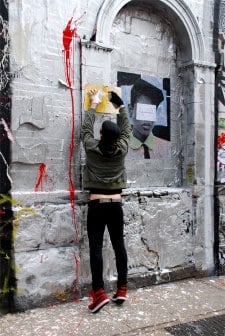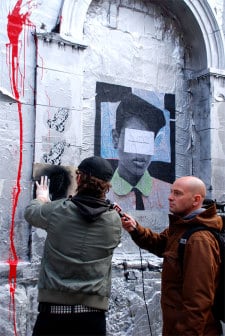 The press was on hand. They reported it was like watching paint dry.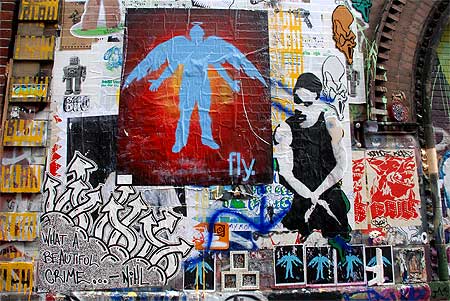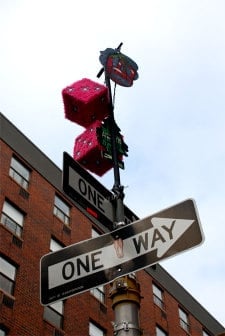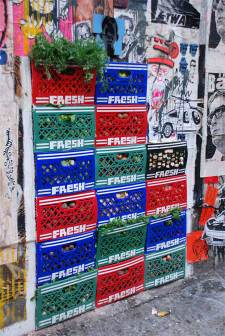 These faux crates were stuffed with real produce.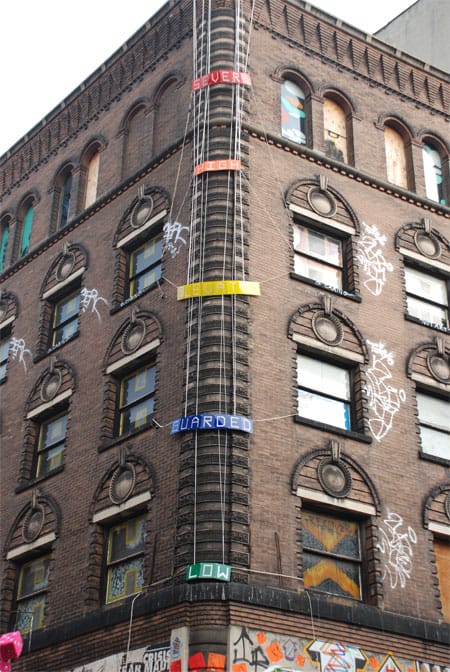 The building has a terror alert warning system.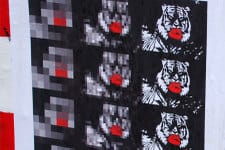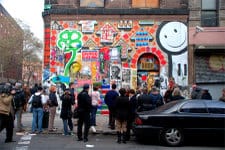 Those are some hot tiger lips.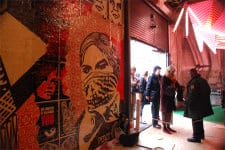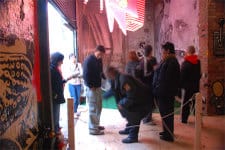 Prepare to be wanded. I was disappointed I had to leave my weapon at the door.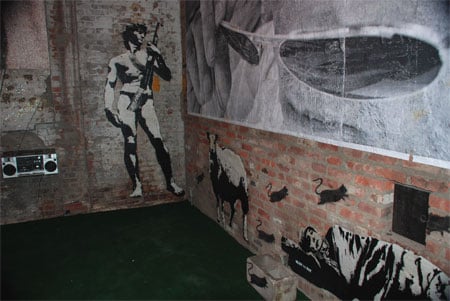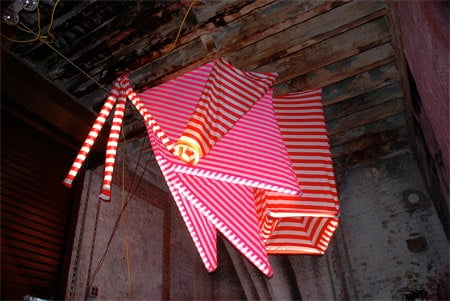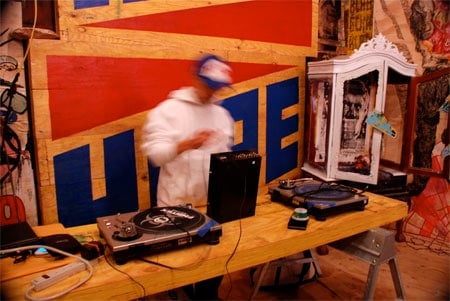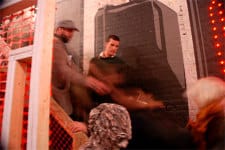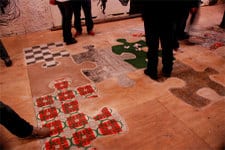 Did I mention there are four floors of art?