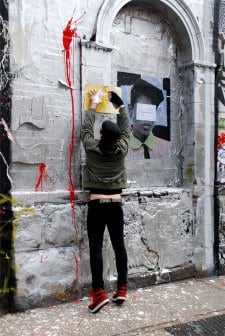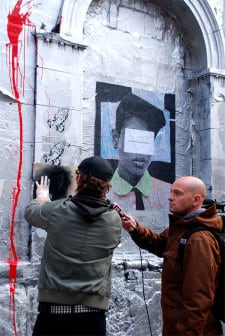 The press was on hand. They reported it was like watching paint dry.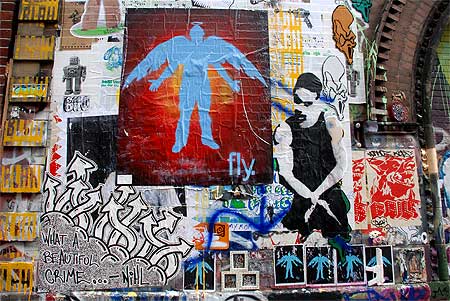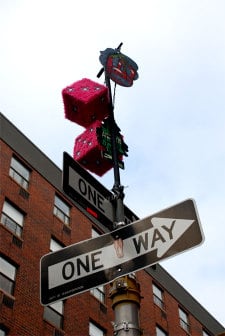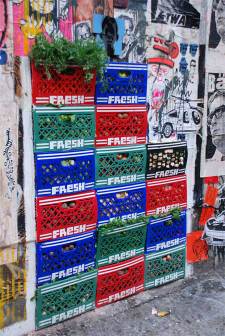 These faux crates were stuffed with real produce.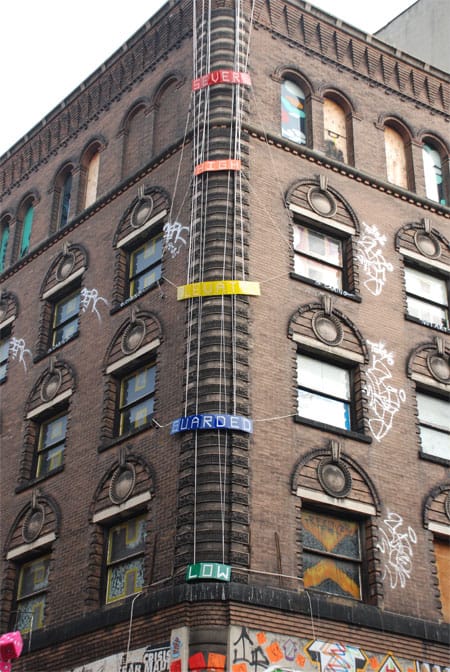 The building has a terror alert warning system.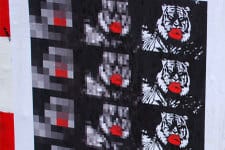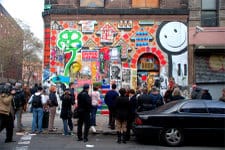 Those are some hot tiger lips.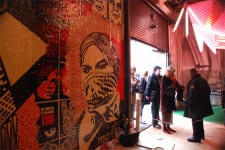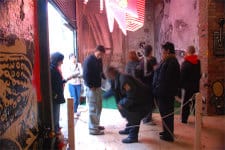 Prepare to be wanded. I was disappointed I had to leave my weapon at the door.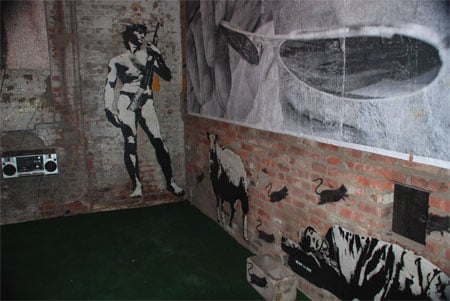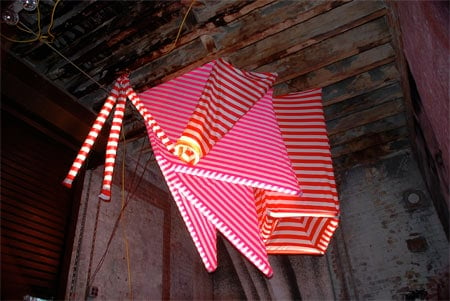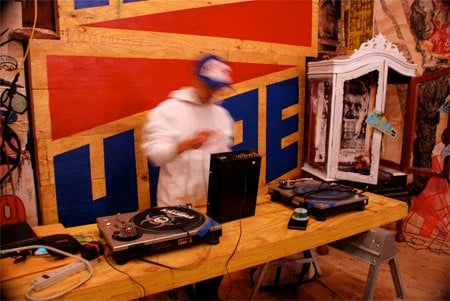 Did I mention there are four floors of art?