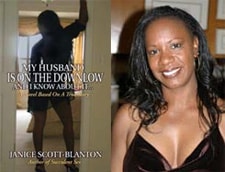 Janice Scott-Blanton, author of My Husband is on the Down Low and I Know About It, has filed a $250 million copyright infringement lawsuit against the makers of Brokeback Mountain claiming similarities between scenes in the movie and scenes from her novel, according to Black News.
"To support her allegations, Scott-Blanton has cataloged over 50 substantial similarities between the two bodies of work; these similarities range from subtle to the stark."
Scott-Blanton claims that scenes in a bar, bedroom, and kitchen in the movie have been lifted from her work, which Amazon lists as having a publication date of March 2005.
One wonders if Scott-Blanton is aware that Brokeback is adapted from a short story by Annie Proulx first published in The New Yorker in 1997.