LGBT marchers battered with insults at Atlanta MLK day parade: "Y'all gay? OK, alright," one man shouted before backing away and turning around. "You can look at them and tell [they're gay], they don't need no signs."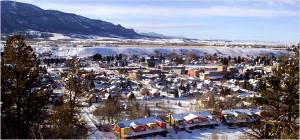 Go west: gays buying up property in Red Lodge, Montana.
Nigeria is about to have a major crackdown on gays: "Though presented as a simple ban on marriage, the long-winded 'Prohibition of Relationships Between Persons of the Same Sex, Celebration of Marriage by Them, and for Other Matters Connected Therewith' will bar all expressions and endorsements of homosexuality."
Six Feet Under's Lauren Ambrose is the proud mother to a baby boy.
Jim McGreevey's wife is "eager to counter the version of events the ex-governor offered in his own memoir" according to the New York Daily News. Dina McGreevey: "I've had a lot of requests for interviews and appearances, but thought it best for my daughter and myself to stay out of the public maelstrom. But two years have passed and still I am the subject of much speculation as to the nature of my relationship with my husband. Enough is enough."
Just an itty bitty correction: David Beckham's L.A. Galaxy contract is worth $50 million, and not $250 million as first reported.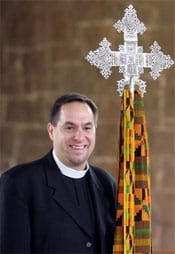 Because he announced he has found a lifelong male partner, openly gay Rev. Bradley Schmeling must face trial by a Lutheran committee who may defrock him: "The ELCA maintains it is simply following its own rules, which bar unmarried clergy — whether gay or straight — from having sex. The denomination believes that sex is reserved for marriage and marriage for heterosexual couples. Still, many Lutheran churches support ordaining partnered gays and perform same-sex blessing ceremonies despite the policy."
REPORT: Anderson Cooper renews his contract with CNN for more than $4 million a year.
Britney Spears has been busy checking out the gay nightlife in L.A. and Vegas.
Liza Minnelli and David Gest are finally ready to divorce…in Tennessee: "Before filing for divorce, Gest sued Minnelli for $10 million for assault, claiming that his wife had beaten him so badly during alcoholic rages that she caused him nerve damage and caused him to be hospitalized for five days. Minnelli countersued, claiming that Gest had stolen at least $2 million she earned while performing in shows he had produced. Lorraine Nadel, Gest's lawyer in the assault lawsuit and in the Minnelli countersuit, confirmed that legal battle was over. She said the settlement terms were confidential and would not say whether either paid the other any money."