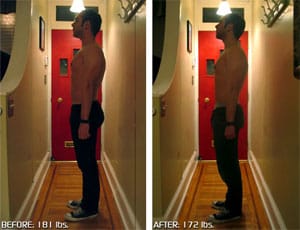 When your doctor tells you to get more daily exercise to lose weight, you probably think treadmill before you think bowling, boxing, or tennis. But one blogger closely monitored himself playing these sports games in his living room on the Nintendo Wii, and found that after six weeks he lost nine pounds and almost 2% body fat. If you really want to get fit, stop wasting time at the gym and get in front of your TV!
A disturbing new trend: as uncomfortable as flying can be, can you imagine having to listen to people around you have conversations on their cell phones the whole time? Emirates Airline will soon offer passengers the ability to make and receive calls with their cell GSM-standard cell phones with a charge of about $2-$6 per minute, while Air France and Ryanair are considering following suite.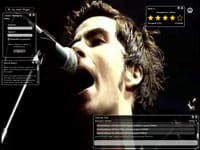 Joost you wait: a new program/platform/service from the people that brought you Kazaa and Skype hopes to make the promise of digital TV over the internet a reality, and it's doing so in an unlikely way — free, legal peer-to-peer networking. Like Kazaa, Joost will rely on a peer-to-peer network, where users upload and download content from each other. However, content will be encoded and embedded with advertising so that it is totally legit. Watch a video clip here.

Google is helping to build a large, privately funded space telescope with will allow the public to have access to images and data of the universe. With the failure of NASA to continue funding the Hubble Space telescope, this outside venture might help to get broader enthusiasm for space science. "If they want to finance this thing and keep it going and maintained,
they've got to make this not just the astronomers' telescope, but the
people's telescope," said W. Henry Lambright, professor of public administration at the Maxwell School at Syracuse University.
The Apple iPhone: it really does do everything.
Several technology groups including Google, Yahoo, and Vodafone are working with human rights organizations and collaborating to establish a code of conduct that protects users' rights and prevents governments from using data to monitor citizens and jail people for their views. According to Reuters, "They are trying to craft a
code to hold companies accountable if they cooperate with
governments to suppress free speech or violate human rights."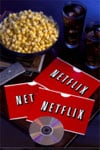 Netflix will begin offering streaming movies on demand as a free service to its members who already pay a monthly fee to rent DVDs by mail. Those customers will get a certain number of hours per month, based on their DVD plan, to watch movies accessed over the internet for free.
AT&T is offering a new plan that lets Cingular customers call AT&T landlines for free. The plan, called Unity, allows users to call for free between AT&T (and now Cingular's) wireless network and AT&T's massive land line network. See, monopolies are good…
Daniel Williford is our TowleTech correspondent.

You can visit him at his blog, Until Today…