Ex-gay billboard prompting protest in Phoenix.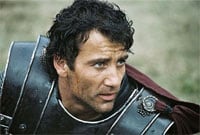 Clive Owen is to be the new face of Lancome: "It's a somewhat surprising move for Clive, who is known for his somewhat craggy, unshaven good looks and whose previous endorsement deals include a series of cool short film ads for BMW. But the handsome actor admits he's not averse to a little cosmetic help when it comes to looking after his appearance. 'I use much more now, I'll tell you that much.'"

A few hands-on reports of the Apple iPhone are starting to appear. Gizmodo: "Well CD players and iPods both play music. But elegant design at the fundamental level of how it plays tunes is what helped it transcend the category. From what I saw, first hand, I think the iPhone is going to do this for cellies. I have a bit of sympathy for our friends at RIM and Nokia." NYT: "The Web browsing experience is incredible. You see the entire Web page on the iPhone's screen. You double-tap any spot to zoom in. Or you use the two-fingered spread-apart gesture to "stretch" the image larger, or pinch your thumb and forefinger on the glass to zoom out again. The manipulation is seamless, smoothly animated—and useful."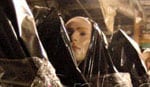 Whitney Houston to unload prized mannequins at auction.

Skating on thin ice? AfterElton expands on the Mark Lund trashing of Johnny Weir we showed you yesterday: "It's one thing to see homophobia from the straight community (especially in sports), but seeing something so close to antigay bigotry coming from an openly gay man like Lund is especially egregious. Frankly, the whole thing felt like an orchestrated attack on Weir who apparently is far more popular than the official figure skating world cares for."

Mr. Blackwell releases annual "Worst-Dressed List".


Former staff of XY magazine launches Qr, a new publication for young gay men. Publisher: "We started Qr after being frustrated by 'the norm'. How the media represents us, how our generation feels left out, how we're not quite 'Generation X,' and we're so different from the pioneering gays that came before us. Young gays aren't defined by their sexuality, and Qr is a magazine that doesn't tell them who to be, what to buy or what to wear. Instead, Qr is a soapbox to shout from and a community to share."