Bush to announce production of America's first nuclear warhead in over 20 years?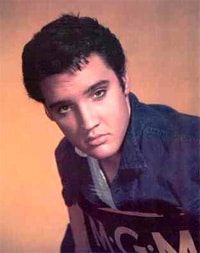 Cybil Shepherd talks to Time Out: New York about her one-time fling with Elvis Presley and says that while the King was a fan of fat-laden foods, he couldn't stomach the sight of man-on-man action: "[We] ate chicken-fried steak, deep-fried peanut-butter-and-mayonnaise sandwiches. He had screenings every Wednesday night at this huge movie theater—private screenings with 50 of his closest friends. One of the movies we saw was Sunday Bloody Sunday. They started running the picture, and there was a scene between two gay men. Elvis said, 'Ew, gross. Turn off the movie!'"

Scott Schweickert, charged with conspiracy and assisting in a drug-facilitated crime of violence, goes on trial today in U.S. circuit court for activities surrounding the drugging and murder of gay men in the Tampa area: "It has been three years since a passer-by spotted a body wrapped in a sheet in the back of a Jeep Cherokee parked in a remote area of a Town 'N Country apartment complex. The gruesome discovery of Michael Wachholtz's body, and the revelation that Jason Galehouse, another young gay man, had vanished near the same time, touched off one of the most sensational murder investigations in recent memory."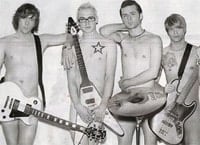 Brit band McFly can't help but drop trou.

Davey's Basement, the Lansing, Michigan record shop that was boycotted by townspeople after it sponsored a Homecoming float for the local high school's gay-straight alliance, is having a benefit on January 20 so they can stay open. If you can't attend and you're interested in showing them some support, you can send them a donation.

Ricky Martin's good luck charm is a crystal Buddha.

Ready for Rehab: Amy Winehouse flees stage at London's G-A-Y nightclub to get sick after all-day boozefest.