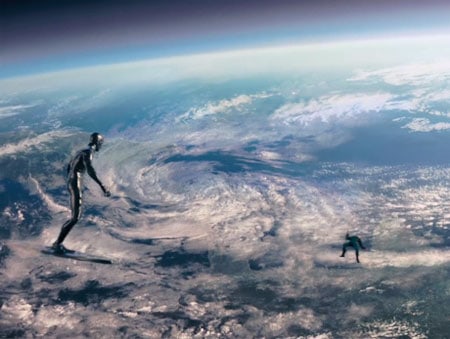 Time for something much lighter. Here's one in honor of the folks with way too much time on their hands.
American fans recently got their first glimpse of the trailer for the upcoming film Fantastic Four: Rise of the Silver Surfer, and some meticulous trailer-diggers have revealed that the animators may have inserted a secret frame — what video game developers would call an 'Easter Egg' because it's hidden — in a scene in which the Silver Surfer is being pursued through a tunnel.
While most of the time the Surfer has the emasculated anatomy of a Ken doll, in a screen-grab sent in to us by a diligent Towleroad reader, the fluid, mercurial superhuman appears to briefly possess the anatomical parts of a mere mortal.
More after the jump…
A trick of the animator, or a trick of the eye? You be the judge. Here's the trailer, which also features the far more appealing Chris Evans.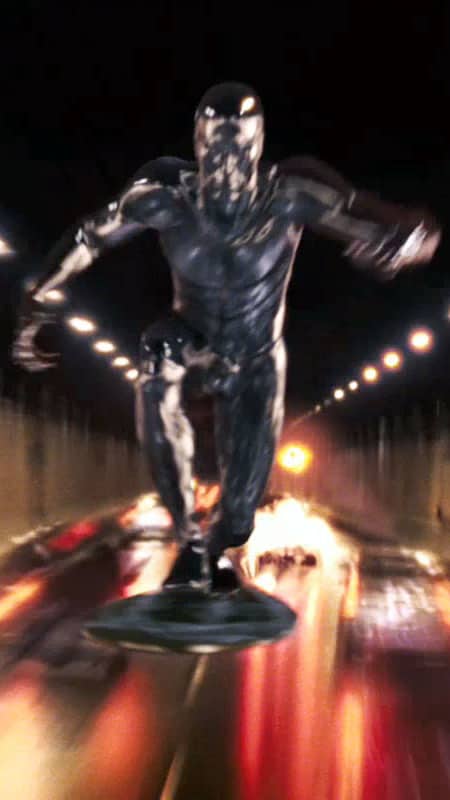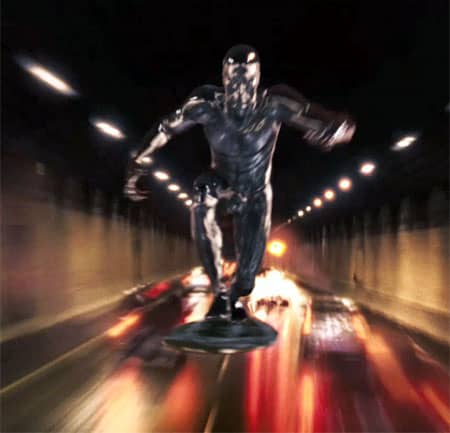 You may have missed…
Peter Parker Revealed: Spider-man is Gay Too [tr]
The Real Justice League [tr]