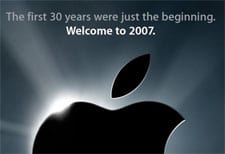 A flurry of news and offerings are expected next week when both the Consumer Electronics Show and the Apple MacWorld Expo begin. The CES promises a world of prototypes for new gadgets that we'll see by the year's end. Apple whet the appetites of Mac fans everywhere earlier this week when their website was refreshed with a banner claiming "the first thirty years were just the beginning." As usual, new product launches are kept tightly under wraps but those in the know say among the things we could see are a suite of new iLife applications, the iPhone, a wide-screen video iPod, OSX Leopard, iTV, a line of new cinema displays, or possibly a surprise of some sort. Gadget site Gizmodo has made its predictions. For you Mac addicts that can't make the actual convention, DealMac scours the booths for immediate deals on Apple products that you can take advantage of online.

Slate does a great job of describing the significance of AT&T's acquisition of Bell South, which was approved by the FCC last Friday. AT&T has managed to rebuild itself after the telephone monopoly once known as "Ma Bell" was separated by the government in the early 80's. That separation allowed for new technologies to emerge, like cell phones and the internet. "In 1984, no one imagined that more people would be watching YouTube than 60 Minutes — over networks once policed exclusively by AT&T." Now that it's once again a giant corporation that controls a large percentage of the telecommunications industry, what dangers does the new Ma Bell pose?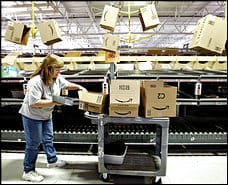 Did you shop online for the first time this holiday season? Or did you buy more online than you have in past years? According to a report from ComScore, internet spending in December was up 24% compared to last year. Amazon announced its "best sales ever" for the 2006 holiday season, with a record four million orders placed in one day. And this week iTunes received so many orders due to holiday gift cards that the site was reporting errors, crashes, and slow downloads.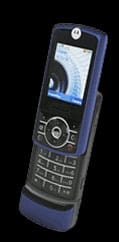 Motorola has released the latest next-generation RAZR design cellphone. While last year's KRAZR was a slimmer, updated clamshell phone, the new RIZR (rhymes with geyser) is a slider phone. It is slightly wider and taller than the KRAZR, but slightly thinner as well. Aside from the sleek design, the RIZR boasts a brighter, more vibrant display and a 2.0 MP camera with flash.
Keeping up with the times, the British pop charts announced that they will now include any downloaded song, even it if has never been distributed for sale on a physical CD. Said director of the Official UK Charts Company Steve Redmond: "This new ruling changes the nature of a single and puts the consumer in the driving seat. Literally any track can be a hit." Power to the people!
Pop in a CD, and the Album, Artist, and Track Names are automatically downloaded from the internet. The primary database that stores this information will soon be adding one more significant data point: the lyrics.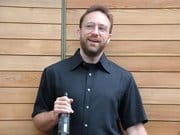 The founders of Wikipedia, the free, open-source, user editable online encyclopedia, want to apply those same concepts to an open source search engine that relies on users to edit and filter search results in a democratic fashion. Unlike Wikipedia, the search engine would be a for-profit business, and has already gained millions of dollars in investment money from companies like Amazon.com. Jimmy Wales, the primary spokesman for the powerful wiki empire that is backing the project, put out the call to arms: "Just as Wikipedia revolutionized how we think about knowledge and the encyclopedia, we have a chance now to revolutionize how we think about search. Help me out, spread the word. I am looking for people to continue the development of a wiki-inspired search engine. Specifically community members who would like to help build people-powered search results and developers to help us build an open-source alternative for web search."
Daniel Williford is our TowleTech correspondent.

You can visit him at his blog, Until Today…