Bill Gates announces he'll contribute $28 million in funding to a project hoping to accelerate the development of an AIDS vaccine. The Canadian government has contributed $111 million. Said Gates: "Tackling AIDS is an incredible challenge. Year by year, we'll track the progress we make on this. Most scientists think that it probably will take more than 10 years. We could get lucky, it could happen sooner than that." Scientists recently announced they had discovered a long sought after site of vulnerability in the virus which could be targeted with a vaccine.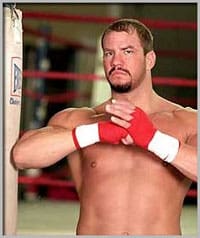 Boxer Tommy Morrison says he'll soon be back in the ring after tests find no sign of HIV in his blood. Morrison was banned from boxing after a 1996 test showed he was HIV positive. Morrison: "I did every kind of test they have on the market and one that is not even approved yet," said Morrison, who said he weighs between 220 and 225 pounds, the same as he weighed during his prime. "They can't find any virus. I have taken test after test and they have all come up negative. I look like a pin cushion with all the tests I have taken. They can't find any virus because it never was."

Morrissey announces plans for a 40-city tour of North America.

Civil rights trial ordered for Catholic leader who assaulted a female protestor who was at a rally objecting to the proposed anti-gay marriage amendment in Massachusetts.

New York MTA preparedness chief says New York subways are "ripe, easy targets"; pleads with Homeland Security: "Even if you don't have the money, do the testing for us. Do something, something. The magnitude of the problem is almost incomprehensible."

Hillary now using Bush talking points?

Military rapist claims sex between he and his six accusers was consensual.

Grandson of Marlon Brando flings his lion's mane across the pages of L'Uomo Vogue.

The travesty of the Walter Reed Medical Center: "Dana Priest and Anne Hull of the Washington Post revealed over the weekend that Walter Reed hospital, once perceived as the 'crown jewel of military medicine,' has become 'something else entirely — a holding ground for physically and psychologically damaged outpatients.'" White House Press Secretary Tony Snow admits: "…the president certainly has been aware of the conditions in the wards where he has visited, and visited regularly. And we also have people from Walter Reed regularly over to the White House as the guests, sometimes in fairly large numbers."

The Britney saga continues. Girl back in rehab.

Big Brother is watching you. New details from a PBS report reveal that "The government is intercepting most emails sent domestically; AT&T is collecting most emails and sharing them with the government, specifically the NSA; The device installed in San Francisco is capable of intercepting 10 GIGBYTES of data per second. In layman's terms, that means it could go through all the information in all the books in the Library of Congress in 15 minutes."