Real Madrid's David Beckham clashed with Betis substitute Isidoro Gomez after tackling him from behind at Santiago Bernabeu Stadium in the Spanish league on Saturday. Beckham was playing his first home game in several months. He's set to join the L.A. Galaxy in August for a whopping salary. Maybe they're all just jealous.
See what the consequences were, after the jump…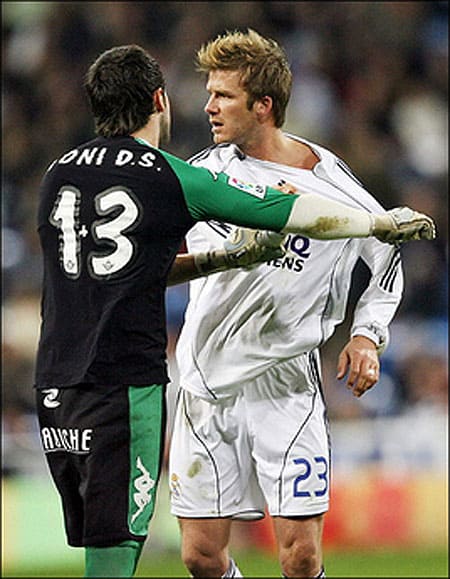 Looks like the opponent nearly got his shirt off.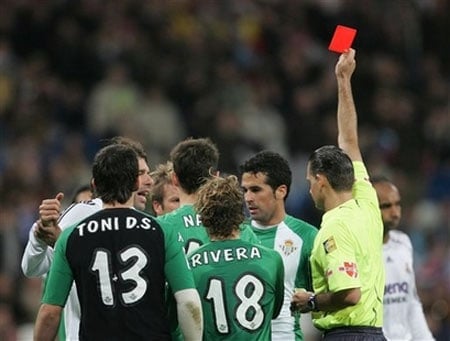 Becks was sent packing after the referee issued a red card.
But not before the photogs had an opportunity to catch him striking a pose.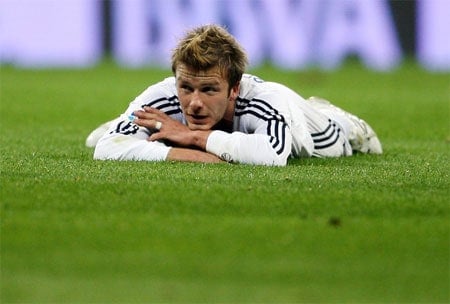 You may have missed…
David Beckham Plays Prince Charming for Walt Disney [tr]
Wax Beckhams Welcomed to America by Wax Bush [tr]