Al Gore responds to Matt Drudge's latest attempt to brand him a hypocrite on global warming: "Gore has had a consistent position of purchasing carbon offsets to offset the family's carbon footprint — a concept the right-wing fails to understand. Gore's office explains: 'What Mr. Gore has asked is that every family calculate their carbon footprint and try to reduce it as much as possible. Once they have done so, he then advocates that they purchase offsets, as the Gore's do, to bring their footprint down to zero.'"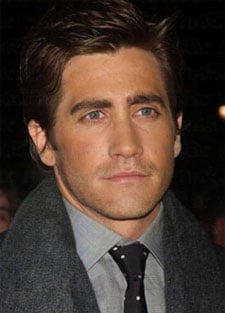 Jake Gyllenhaal outside Letterman. Eh, I'll take him in any old shoes. (video of appearance)

Printable cold sores for use on subway ads: "As we wait for transportation, we are unwillingly assaulted by larger-than-life representations of supposedly beautiful salespeople. The large scale of these ads and their extremely close proximity to the viewer offer up more than perceived intimacy, however… they give us the chance to see the mechanical flaws designed to correct their physical flaws."

Ellen Degeneres on doing the Oscars: "I'm crying for many reasons. I'm tired, so I'm emotional … [but hosting the Oscars] represented so many things to me. It represented that people believed in me, they took a chance in me to hold something like that together, that people would want to see me. It was harder than I thought and I was scared to death. I didn't know how I would do. … You know, you have confidence at the same time as you have insecurities."

John Amaechi and Dennis Rodman spotted simultaneously at West Hollywood's The Abbey.

Recent salmonella and e coli outbreaks in spinach and peanut butter may be connected to the fact that FDA food testing has fallen by half since 2003.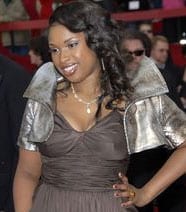 The throw-down behind Jennifer Hudson's gold bolero Oscar jacket.

Airline loses Boy George's record collection: "The furious 45-year-old was overheard telling officials, 'You've got to be joking!' when the blunder was revealed. According to Sydney's Daily Telegraph, the panicked star made an emergency dash to a local record store, where he quickly bought up enough material to get through his gig."

San Francisco is now the capital of the gay adult entertainment industry. Los Angeles previously dominated in that production arena: "It is unclear how big a business gay porn actually is in the city. None of the studio heads would share their revenues, but they did estimate that the gay market was 5 percent to 10 percent of the overall adult market, which is commonly valued between $5 billion to $8 billion. That larger number is unverifiable as well, but if true it could mean the total industry could easily be worth $100 million in the city." View photos from the recent GayVNs, the Oscars of gay adult entertainment, here (nsfw).