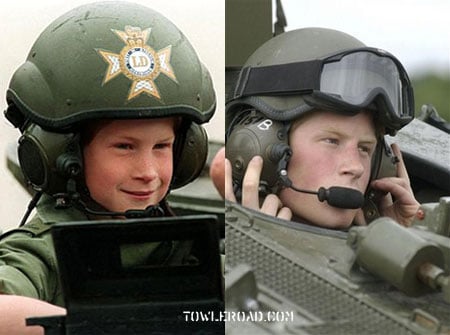 Even as Tony Blair announces the first phases of British troop withdrawal from Iraq, Prince Harry will become the first royal in over 25 years to be deployed to a war zone.
He has always wanted to serve his country, reports the Guardian: "The last thing I said was there's no way I'm going to put myself through Sandhurst and then sit on my a*** back home while my boys are out fighting for their country."
And these shots show that even in 1993, at age eight, he had a sense of his destiny.
Too bad the war is such a crying shame.
Related headlines:


A completely understated headline about the Brits leaving Iraq: Ally's Timing Is Awkward for Bush [americablog]


Coalition No Longer Winning [think progress]


GOP Pollster Says Poll Showing War Support Is Bogus [talking points memo]