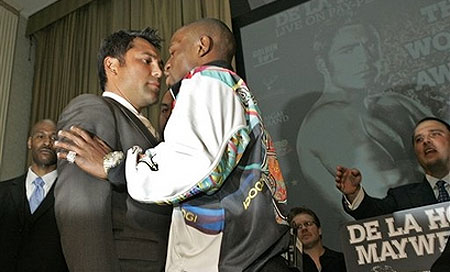 Boxers always try to get in each other's faces before an upcoming match. Stare down one's opponent with a display of machismo.
It's a pretty tough act for a couple of pretty boys, as was the case when Floyd Mayweather and Oscar De La Hoya faced off yesterday at NYC's Waldorf Astoria Hotel to announce their May 5th Junior Middleweight Championship fight at the MGM Hotel in Las Vegas.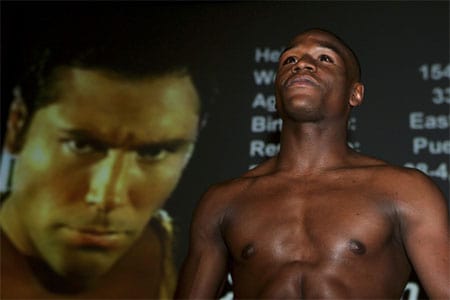 The face-off broke up as Mayweather stripped off his jacket, setting off what looked like an episode of "Pants Off, Dance Off", but never quite got that far.
See the rest, after the jump…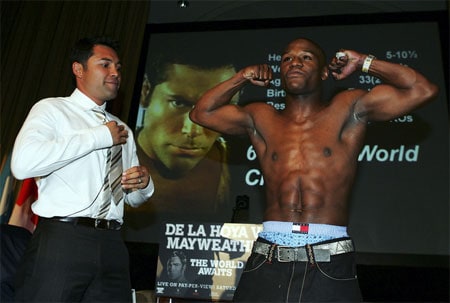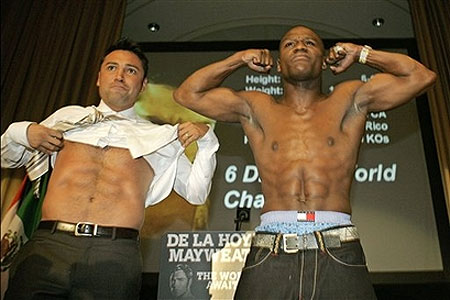 C'mon Oscar, you can do better than that.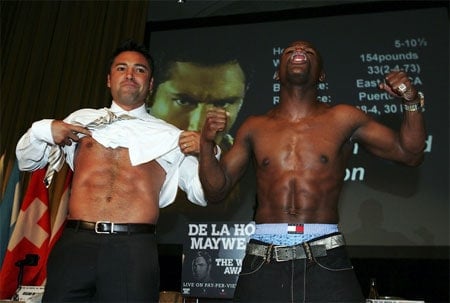 You may have missed…
Sportrait: Javier Saviola [tr]
Sportrait: Ellis Hobbs [tr]
Sportrait: Tommy Haas [tr]
Sportrait: Croatian National Water Polo League [tr]
Sportrait: Zack Fleishman [tr]