Openly gay Parti Quebecois leader Andre Boisclair "fighting for his political life" as he is reprimanded by members of his own caucus. Begins new push for referendum on sovereignty.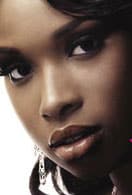 Jennifer Hudson on being an American Idol contestant: "You've been abused, misled and brainwashed to believe whatever they want you to think. You become a character – I became the girl in the turkey wrapping."

AIDS Project Los Angeles and New York's Gay Men's Health Crisis launch Tweakends, a site intended to provide information and generate discussion about the dangers associated with the use of crystal meth.

Blogger receives threat from Philadelphia meat man over TV appearance: "Your (sic) a fag, and that fine, but keep it to yourself. Trust me, if I ever walk by you on the street with my kids and I see you kissing or holding hands with some dude, I'll brake (sic) every bone in your gay little body. Keep your shit behind closed doors, so children can't see you."

SF Mayor Gavin Newsom caught in affair with wife of friend and campaign manager Alex Tourk: "The details of the months-long 2005 affair, widely rumored at City Hall for sometime, have not been confirmed by Newsom's team in much detail. And neither the campaign manager nor his wife returned several phone calls from the Mercury News…But friends and City Hall insiders say Newsom, at the time in the middle of his divorce from Kimberly Guilfoyle, and Ruby Rippey-Tourk, had the affair while she worked as his appointments secretary — a job last year." Apologizes: "I want to make it clear that everything you've heard and read is true, and I am deeply sorry about that."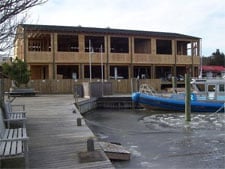 Fire Island's Pavilion rises again.

Wisconsin gay marriage supporters spent a record amount of over $4 million in their battle to fight the proposed anti-gay amendment, but still lost.

The Bay Area Reporter takes a look at what was gay at Sundance, reporting on films Save Me, For the Bible Tells Me So, Life Support, Tuli, An American Crime, Smiley Face, Trade, Year of the Dog, A Very British Gangster, and Protagonist.

The Italian Prime Minster Prodi and the Vatican are headed for a showdown over gay marriage: "The last time church-state relations were this strained was more than 30 years ago, when the Vatican, a city-state in the center of Rome, lost back-to-back battles against divorce and abortion, both of which voters approved in popular referendums."