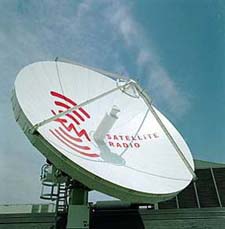 Sirius and XM satellite radio announced this week that they will merge, forming an enormous satellite radio company hosting titans Oprah and Howard Stern. The companies are gambling on the costly process of convincing the FCC that a satellite radio monopoly is not damaging considering the huge proliferation of music services on the market today.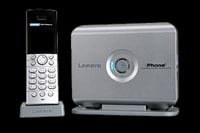 Cisco and Apple settle the iPhone dispute: both will continue to use the name. Cisco, however, may have won out, as the companies announced that they will work on "interoperability" between their communication devices.
Google Apps, a set of
free online office programs for word processing, spreadsheets, and
email, added a "Premier Edition" this week that is suitable for large
companies at a price of $50 per person per year. The suite of software
is comparable to Microsoft's SharePoint/Office environment, but with a
focus on collaboration that requires no software to be installed or
hosted in the office — it's all hosted on Google's servers, accessible
online. While some suggest that Google is taking a direct stab at
Microsoft, Google Apps Manager Rajen Sheth told Infoworld
that inside Google, most people use the two groups of products in
tandem. While Google Apps is better geared toward collaboration, Sheth
said, MS Office programs may work better for more complicated, robust
documents.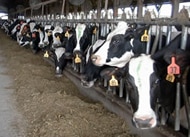 One of the nation's largest dairy producers stated this week that they will not use milk from cloned milk cows, despite preliminary FDA approval of farm animal clones. Dean Foods Company (Land-o-Lakes, Horizon, etc.) said that their decision was based on their customers' opposition to milk from cloned dairy cows. The FDA has said that there is no difference between milk taken from clones and that taken from naturally-born animals.
After an ugly break with Google/YouTube, Viacom has teamed up with the cool new kid on the online video block: Joost. Joost uses peer-to-peer technology to distribute video over the internet, moving distribution costs from the owner of the studio/channel to the internet provider.
Daniel Williford is our TowleTech correspondent.

You can visit him at his blog, Until Today…