And counting: Nine papers have now dropped Ann Coulter's column.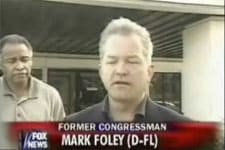 Fox News at its finest: a gallery of screenshots documenting their "fair and balanced" coverage.

CNN and ABC's Glenn Beck on Hillary Clinton: "Hillary Clinton cannot be elected president because … there's something about her vocal range. There's something about her voice that just drives me — it's not what she says, it's how she says it. She is like the stereotypical — excuse the expression, but this is the way to — she's the stereotypical bitch, you know what I mean? [A]fter four years, don't you think every man in America will go insane? I'm sorry for being such a pig. But please, America. Please. I don't think I could do it for four years. I mean, sure the country is going to go to hell in a handbasket, but could we make this about me for a second? I just don't think I could take it from her…there is a range in women's voices that experts say is just the chalk, I mean, the fingernails on the blackboard." Beck appeared on Towleroad most recently for defending Isaiah Washington's use of the "F" word.

Around the world: Brangelina to Vietnam for new adoption.

Clip: Brazilian soap Paraíso Tropical introduces gay couple.

Darkness in clubland: Remembering the Roxy.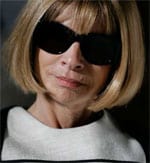 Editor Anna Wintour thinks blogs are too garish for Vogue: "'They are expanding the Vogue Web site and getting more involved with the Internet. But Anna hates the word 'blog' so much, she refuses to call anything on her site a blog and has charged her staff with coming up with a new word that isn't as garish-sounding. She wants it ASAP – in time for launch.' However, a source close to Wintour said, 'Anna just doesn't want people to refer to stories as blogs, because they're not. It's an improper use of the word.' A rep said, 'Anna has nothing against blogs.'"

George W. Bush's trip to Brazil: an album of sweet memories.

This winter has been Earth's warmest ever.

Somethin' for the Fellas: latest video from "gay pimp" Jonny McGovern makes its debut. (NSFW)

Star Trek gay AIDS allegory script, originally canned to avoid controversy, to get made: "New Voyages is gearing up to begin filming its fourth episode in June, and it will be an updated version of Gerrold's "Blood and Fire." The gay characters in this version are Capt. Kirk's nephew, Peter Kirk, and his boyfriend, Lt. Alex Freeman."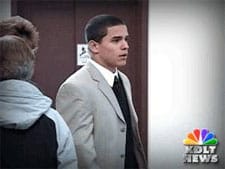 High school wrestler in court for fingering teammates. More…

Nestle has responded to complaints in New Zealand that an ad for its Milo product, which we posted last month, is homophobic. Said the company: Milo has a strong focus around sport in New Zealand. The commercial is demonstrating a typical moment in sport in which it is possible to get carried away with the moment. When one boy kisses his friend on the cheek he is demonstrating his enthusiasm for having won the touch game, his friend is taken by surprise as this is not a common gesture in New Zealand sport (unlike what you see in European sporting games). The reference to 'that is not cool' is in relation to this not being a common gesture during a sporting game in New Zealand. This tagline has also been used in other ads in relation to different sporting situations. We are firmly of the view that the advertisement does not have any homophobic connotations. We are sorry that you have construed the ad this way, we certainly did not wish to upset anyone with the advertisement."

Words: Madonna kills off former nanny's tell-all memoir?