Scooter Libby found guilty on four counts in CIA leak case: "Libby is the highest-ranking White House official to be convicted of a felony since the Iran-Contra scandal of the mid-1980s. The case brought new attention to the Bush administration's much-criticized handling of weapons of mass destruction intelligence in the run-up to the Iraq war." Bush saddened by verdict…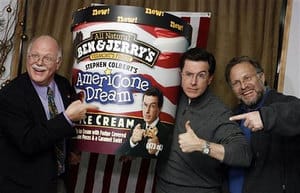 Stephen Colbert, Ben & Jerry launch Americone Dream.
Riga, Latvia's new mayor says he'll back a gay rights march later this year: "In an interview with Diena newspaper, Janis Birks said he was ashamed at events last year, when bags of human excrement were thrown at gay marchers. The Mayor called for tolerance and understanding on all sides."
Isaiah Washington may actually pay for calling T.R. Knight a "faggot".
Not to beat a dead horse, but here's more on why Ann Coulter's argument is so wrong.
UK lesbian shopkeeper will receive a possible award of more than £120,000 after suffering months of bullying at the hands of a co-worker: "Mrs Davies, a practising Jehovah's Witness, pushed Miss Bielak and started shouting and swearing at her, calling her a '******* dyke'. A tribunal also heard that she would play the Morrissey track ["All the Lazy Dykes"] every time Miss Bielak came into the stockroom at the Next store in St Helens, Merseyside. "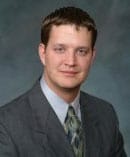 Straight Republican legislator from Wyoming, Dan Zwonitzer, makes headlines after taking public stand against anti-gay marriage amendment: "Zwonitzer told the House Rules Committee on Feb. 22 that he needed to publicly oppose the measure — even if it cost him his seat — because he believed that was the right thing to do. He told the committee that gay rights were the civil rights struggle of his generation. 'I will tell my children that when this debate went on, I stood up for basic rights for people,' he said."
With civil unions already legal, New Jersey Republicans vow to block next steps of adding the "marriage" term to it.
Gerard Butler, Rodrigo Santoro on hand for 300 premiere in Hollywood. AfterElton review: solid film needlessly disrespects homosexuals…
Equality Texas rallies at state capitol in Austin: "Equality Texas wants to protect foster families, ensure safe learning environments for schoolchildren and end workplace discrimination based on real or perceived sexual orientation and gender identity. They met with legislators to voice concerns over these issues."