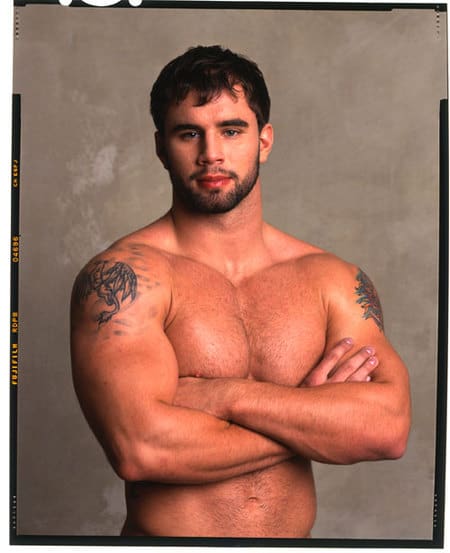 Shawn from Upstairs at Risque, Philadelphia.
In his intimate portrait style, photographer Timothy Greenfield-Sanders has photographed Spring 2007 fashions on go-go boys from bars and clubs in Manhattan, New Jersey, and Philadelphia for the upcoming issue of Flaunt magazine. Thirteen go-go boys were photographed in Timothy's East Village studio over the course of 6 hours in one day.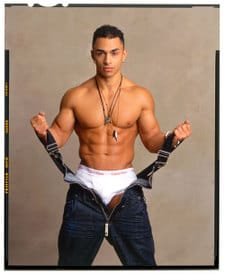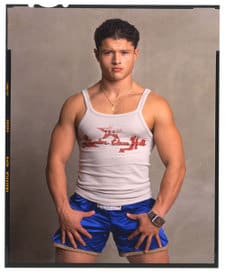 Adonis from Club Abyss, New Jersey. Francisco from The 20 Club, NYC.
Timothy Greenfield-Sanders for Flaunt.
Greenfield-Sanders and his producer Chad Thompson, who cast the project, have allowed me to share the two images above from Flaunt with Towleroad, as well as the EXCLUSIVE outtake which began this post, and the following images which you can only find here. Click photos to enlarge. No republishing without the photographer's permission – thank you.
Said Greenfield-Sanders: "When Flaunt asked me to photograph go-go boys (or male exotic dancers as some prefer) wearing spring fashions, I wasn't sure it was for me. I had already photographed America's top porn stars for my book XXX: 30 Porn-Start Portraits
and in a separate effort, the fashion world elite for Look: Portraits Backstage at Olympus Fashion Week. Would shooting go-go boys in designer clothes really be worthwhile? But, the guys I photographed for this feature surprised me. Most dance for men. A few only perform for women. They all have their own stories. They are famous – but their fame exists in smaller circles outside the mainstream. Just like those who have achieved widespread notoriety, these young men are passionate, determined, narcissistic and intelligent in their own way. In the end, the go-go dancers proved to be fantastic models. I hope you find their portraits on these pages intriguing."
Said Thompson: "Originally, the shoot was to feature NYC's top fashion industry executives photographed in Spring 2007 fashions. But because of scheduling difficulties, Flaunt suggested go-go boys instead."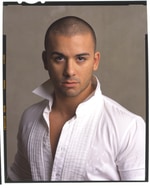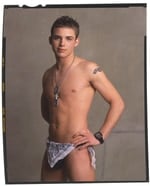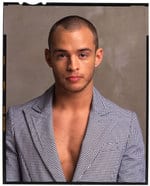 Angelo from Upstairs at Risque, Philadelphia; Brandon from Mr. Black, NYC, Chase from Bank, NYC.
Here's a behind-the-scenes video from the shoot.
As Greenfield-Sanders noted, 'Fashions on go-go boys' is a marriage of Timothy's two most recent projects, which are XXX: 30 Porn-Start Portraits
– a book, HBO documentary and traveling exhibition of portraits of the adult film industry's top porn stars, and Look: Portraits Backstage at Olympus Fashion Week – a book documenting the designers, models, editors, celebrities and other fashion insiders who attend NY Fashion Week. Both are highly recommended.
Thanks so much to Timothy Greenfield-Sanders and Chad Thompson for giving Towleroad readers a look at this latest project!
CREDITS:
Photographer – Timothy Greenfield-Sanders (website)
Casting – Chad Thompson
Magazine – Flaunt
Fashion – Long Nguyen (Style Director, Flaunt) + Marcus Steptoe (Associate
Fashion Director, Flaunt)
No reprint without permission – thanks…