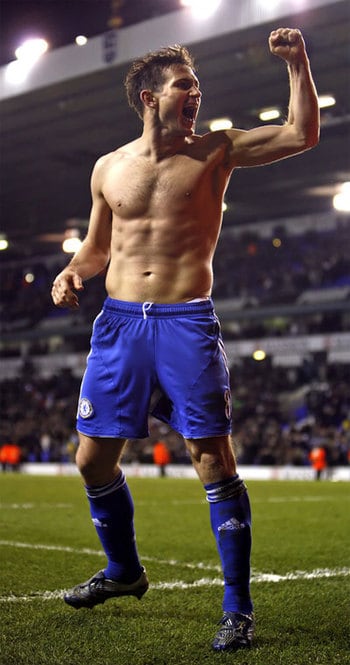 British footballer Frank Lampard, who plays for Chelsea, was attacked by a fan of opposing club Tottenham Hotspur Monday night following the match, after celebrating a win by throwing his shirt into the crowd.
Said Lampard: "It did shock me. Fortunately I saw it coming and luckily ducked out the way. It was strange … someone running at you like that. Measures need to be taken to make sure it doesn't happen again."
U.S. authorities are reportedly concerned that the violent football fans may follow Beckham over to the U.S. and have already begun preparing for a similar kind of mania.
You may have missed…
Sportrait: Floyd Mayweather and Oscar de la Hoya [tr]
Sportrait: Javier Saviola [tr]
Sportrait: Ellis Hobbs [tr]
Sportrait: Tommy Haas [tr]
Sportrait: Croatian National Water Polo League [tr]