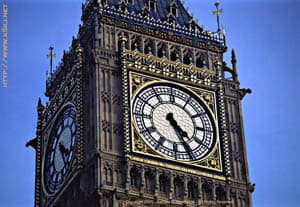 It was only a few years ago that the Y2K bug threatened to bring down the internets, wipe bank accounts clean, stop big business in its tracks, and turn America back 150 years. That crisis was averted, but on a smaller scale programmers are racing to fix the potential DST bug before clocks "spring forward" this weekend. Congress upped the daylight savings date by 3 weeks to give the U.S. a bit more time to enjoy the late sunset. However most gadgets and computers use an automated internal clock that will not have taken the change into account. Starting next week, you may pay for that extra hour in buggy gadgets and missed appointments.
The front page of the iTunes music store is a launching ground for newly released albums, and being promoted on iTunes can make a huge difference in sales. However, getting there, according to the Wall Street Journal, relies on appealing to Apple in a number of ways, both through offering exclusive iTunes content and by getting the attention of an elite, idiosyncratic group of music reviewers inside the influential company.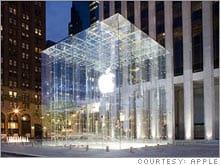 Fortune magazine released its annual list of America's Top Admired Companies. Technology-based companies such as GE and Google were, once again, in the top ten. But a newcomer to the list was Apple. Thanks to its chain of branded stores, Apple was dubbed America's Best Retailer. The beautifully designed stores — a playground of the companies coveted hardware — have become integral to the growth in popularity of Apple products. And, according to Jobs, they will continue to be a major influence: "Our stores were conceived and built for this moment in time – to roll out iPhone."
The integrity of Wikipedia was dampened this week when it was revealed that a top editor of the site, who had contributed to thousands of articles, was not the professor of religion that he claimed to be, but rather a 24-year-old college drop-out. Wikipedia founder Jimmy Wales announced a new system that would verify such credentials if an article author was claiming authority on a particular subject.

Wikipedia moves forward, however, with the announcement that its parent company, Wikia, will launch an open-source, transparent, collaborative search engine that will rival Google, Yahoo, and Microsoft — all of which make huge profits by providing an internet search tool. Wales suggests that an open development will enable a more powerful search engine. Said Wales: "The idea that Google has some edge because they've got
super-duper rocket scientists may be a little antiquated now."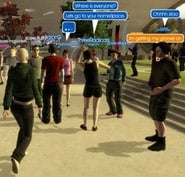 Sony PlayStation announced an ambitious new feature for the game console: PlayStation Home, an interactive world where users create a personal space and an avatar, and then go into public spaces and interact with other users to socialize or play games. According to a demo that the boys at Gizmodo were privy to, the new Second Life-meets-Wii Mii-meets-Sims feature has potential. "This is definitely something we can see people sinking a lot of time into as far as socializing."
President Bush's Solar America Initiative program awarded $168 million to companies developing solar energy technologies, according to the department of energy's press release. "President Bush's AEI challenges Americans to change the way we power
our nation. As an integral part of the AEI, the Solar America
Initiative aims to bring down the cost of solar energy to make it
competitive with conventional electricity sources in the U.S. by 2015."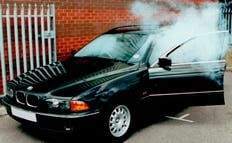 Looking for a car alarm that won't go off by accident in the middle of the night and which might actually be effective at smoking out would-be thieves? FlashFog has the answer. When the alarm is tripped, your car fills with dense fog within 20 seconds and is blasted with a pulse of strobe lights, disorienting the intruder and making driving impossible. [via wired]
Last week's rumor was a Zune phone. This week's rumor: a Google cell phone?
TowleTech is written by TR correspondent Daniel Williford.