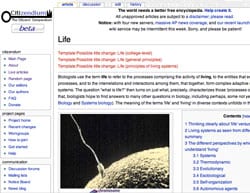 One of the original founders of Wikipedia has launched a competing project called Citizendium, which attempts to improve on its predecessor by providing "gentle expert oversight" to ensure article accuracy. The community of contributors will include "citizen authors" and subject specialist "editors," all of whom will be required to provide their real names. "We believe this project is necessary, and justified, because the world needs
a more reliable free encyclopedia. We hope to create one by giving people a place
to work under the direction of experts, and by expecting personal
accountability–including the use of real names." Wikipedia has come under increased scrutiny for its lack of reliability, including recent news that a top contributor faked his credentials and the controversy over comedian Sinbad's page, which declared that he was dead.
Yahoo announced unlimited email storage, breaking the 2GB limit that made Gmail a notable competitor when it first launched. With the only limit being that users cannot resell the storage or make money from it, Yahoo Mail could become a handy free backup tool. The announcement comes on Yahoo's 10th anniversary and just before the launch of Apple's iPhone, for which Yahoo Mail will provide "push email" service.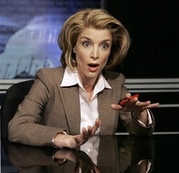 The Onion, that highly popular fake news publication, announced the launch of a show called Onion Network News, which will be distributed online through YouTube and iTunes. The show will likely follow the structure of popular news-comedy programs like The Daily Show and The Colbert Report, however The Onion achieves social commentary not through remarks on the day's news, but through satirical but timely fake news. Recent print articles include Bill Of Rights Pared Down To A Manageable Six and Apple Unveils New Product-Unveiling Product.
The Brazilian government will provide internet access and computers to native Amazonian indigenous communities in order to empower them to protect the endangered rainforest through technology. Said Environmental Minister Marina Silva, "It's a way to open communications between indigenous
communities, former slave villages, coconut crackers, river fishermen
and the rest of society."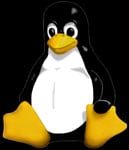 Dell will begin selling computers running that other operating system, Linux. Linux is a lesser-known open-source platform which offers consumers competition to Microsoft Windows and Apple OS. Dell said that the move to offer Linux computers was in response to customer demand.
The Blooker 2007 awards were announced, honoring blogs that have been turned into print books. The list includes books based on political blog DailyKos, the ongoing art project PostSecret, and others.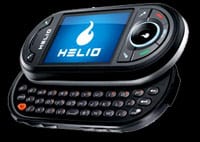 The Helio Ocean is a slick new phone that offers an alternative to the popular T-Mobile Sidekick. The large screen and full keyboard allow browsing the internet and chatting with ease, and the high speed connection, 2.0 MP camera, and GPS "friend finder" offer advanced features compared to similar phones.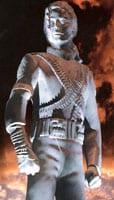 A UK cell phone company will give away free cell phone service to 14-24 year olds in exchange for advertising to its users. The ad-funded cell phone service will work with brands like Coca-Cola and L'Oreal to offer detailed profiling of its "highly relevant group of young consumers" in order to create customized campaigns. It's only a matter of time before we see a similar service stateside. Perhaps we'll call it Cell Your Soul™.
Michael Jackson is looking to build a 50-foot robot that wanders the Nevada desert and shoots lasers from its eyes. No details yet on the manufacturer or tech specs of the robot, but holy mother of oh my freaking jesus!!
TowleTech is written by TR correspondent Daniel Williford.