White House says it "lost" five million emails. What a crock. Case begins to get "quite interesting".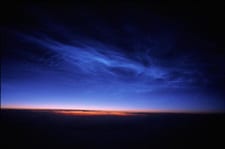 Scientists to study increasing number of mysterious "night shining" clouds they say could be related to global warming: "The clouds were first observed above polar regions in 1885 – suggesting they may have been caused by the eruption of Krakatoa two years before. But in recent years they have spread to latitudes as low as 40°, while also growing in number and getting brighter."

Rep. Tammy Baldwin (D-Madison) to join celebration marking 25th anniversary of Wisconsin becoming the first state to approve gay rights legislation.

Anti-gay pastor Ken Hutcherson says yes, he does have the videotape that shows his trip to Latvia to hobnob with anti-gay forces was as a "special envoy" sanctioned by the White House, but no, he's not going to let anyone see it.

Rufus Wainwright talks Brandon Flowers again: "I do relate him to a sort of Brando character – somewhat conservative but yet volatile and also extremely handsome. But also highly sensitive. So it's just a good old gay fantasy."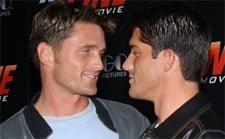 Movin' on: Reichen Lehmkuhl guides new beau before the flash bulbs at Red Line premiere.

New York's meatpacking district has been designated "historic".

Leaving for L.A.: David Beckham planning male-only going-away bash.

Confirmed: Tyrannosaurus Rex's closest modern relative is the chicken. "The analysis shows that T-rex collagen makeup is almost identical to that of a modern chicken – this corroborates a huge body of evidence from the fossil record that demonstrates birds are descended from meat-eating dinosaurs."