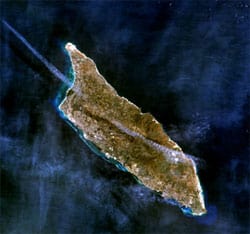 Settling a six year dispute between a lesbian couple and Aruban officials, the Dutch Supreme Court on Friday told the island that they must recognize a same-sex marriage performed in the Netherlands.
Aruba, formerly a Dutch colony, remains part of the Kingdom of the Netherlands (where gay marriage is legal) and therefore must follow the ruling by that nation's highest court.
Shortly after moving to Aruba, the women wanted to register as a married couple but were told that Aruba would not recognize a same-sex marriage.
According to Caribbean Net News, "The Supreme court ruling, published on the internet, stated that a marriage certificate signed by an official of the Netherlands, carried the 'same force of law' in Aruba. 'The couple can insist that they be registered as married in the municipal registry,' the court added."