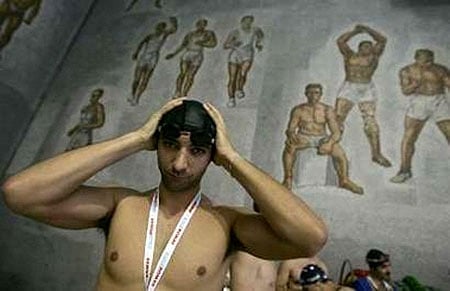 AquaRomae 2007, the first international GLBT swimming tournament, took place in Rome over the weekend. Here are some shots of the event, which took place in the Foro Italico, the site of the 1960 Olympic Games.
Gay Italy's answer to Esther Williams, the synchronized swim team "SyncDifferent" gave a splashy performance.
The event was not without its cheeky political statements. Italy's government is considering a measure that would give gays and lesbians a broad range of new rights and has recently seen a number of protests.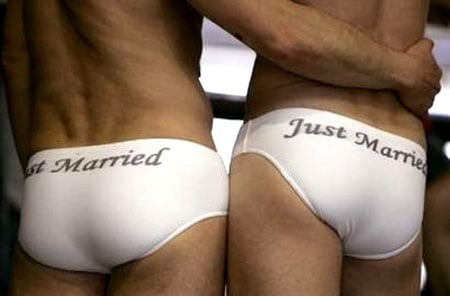 A few more shots after the jump…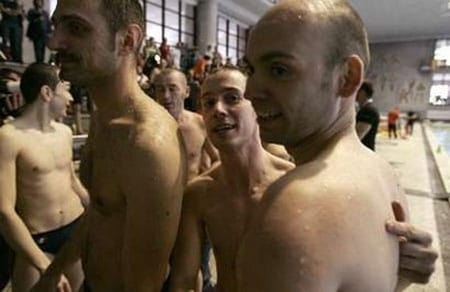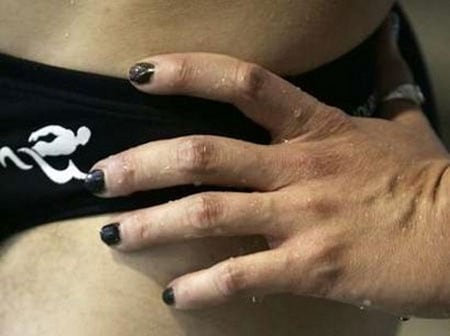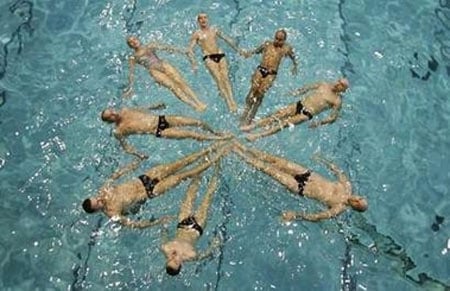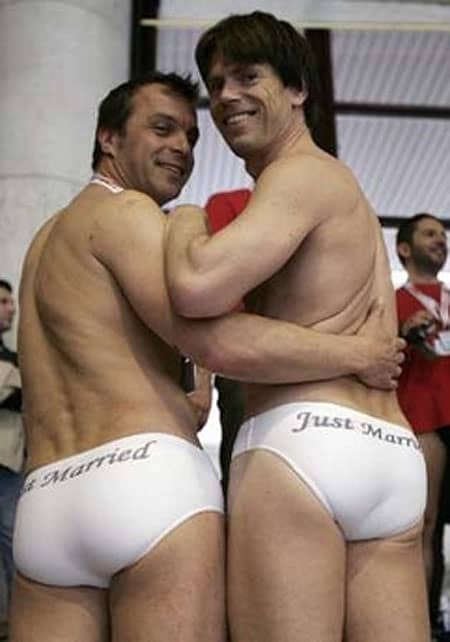 >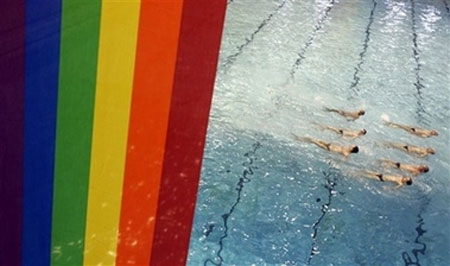 You may have missed…
Archbishop Under Police Guard After Anti-gay Comments [tr]
Thousands Oppose Vatican, Rally for Gay Rights in Rome [tr]
Dolce & Gabbana: The Italian Footballers Sequel [tr]