Earthquakes, powerful tsunami strike Solomon Islands. Death toll at 20…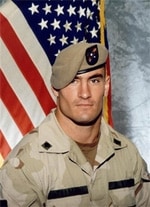 Friendly fire: Memo from Gen. Stanley McChrystal reveals that "the Pentagon was more concerned with sparing officials from embarrassment than with leveling with [Pat] Tillman's family." General: "I felt that it was essential that you received this information as soon as we detected it in order to preclude any unknowing statements by our country's leaders which might cause public embarrassment if the circumstances of Cpl. Tillman's death become public."

Amy Poehler on husband Will Arnett's gay following: "Believe me, the highest compliment as a woman is to have your husband wolf-whistled at in the West Village. Oh, he's adorable! I really scored. I don't know what-the-f I did right, but I did something right in my past life to get a handsome, funny hunk of meat and put a ring on that."

New poll shows more people support allowing gay marriage in California than the legalization of ferrets as pets.

Head of Italian bishops, Archbishop Angelo Bagnasco, causes furor over gay rights warning: "Why say 'no' to forms of legally recognised co-habitation which create alternatives to the family? Why say 'no' to incest? Why say 'no' to the pedophile party in Holland?"

ABC pays a visit to Delta Lambda Phi, NYU's newly recognized gay frat: "The NYU chapter, with 11 members, forbids hazing and incorporates an 'education' rather than a 'pledging' process that requires new recruits to know the fraternity's mission, memorize the Greek alphabet and learn Robert's Rules of Parliamentary Procedure. By offering fraternity brotherhood to gay men, it "breaks boundaries," according to chapter president Matt Maggiacomo. The fraternity's mascot is the centaur, adapted from Greek mythology as the essence of masculinity — the Lambdas' version depicts a younger, clean-shaven man-horse with short hair. The fraternity motto is 'Lambda men are making their presence known,' and the Toast Song is 'Once There Was a Mighty Man.'"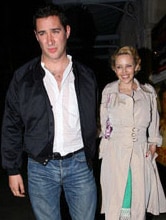 Kylie Minogue and her main gay hit the town in London.

Debate on "Secret Mark" Gospel resumes: "Clement, in this letter, acknowledged the existence of a longer Gospel by Mark known only to initiates. Clement quoted a section involving Jesus' raising of a young man from his tomb and a nighttime encounter in which Jesus taught the lightly clad youth 'the mystery of the kingdom.'"

Lesbian from Uganda seeks asylum in U.S., claiming she was persecuted for her sexual orientation: "In 2001, Nabulwala says, she was called to another family meeting after relatives learned she was still involved in a lesbian relationship. 'During this meeting, my dad said so many unpleasant and hurtful words to me," she says. "He was so angry that he reached out to grab my neck to strangle me. He stated he was going to kill me because I was an embarrassment to him, our family, as well as the entire clan.' She says two aunts dragged her out of the meeting into her room, where a young man was waiting. 'I was forced to have sex with a total stranger, which was very nasty, while my aunts watched in laughter,' she says. 'Afterwards, they all left me lying there in a lot of pain.'"

Nancy Pelosi criticized by White House for visit to Syria while another group of Republicans visitng that country goes unnoticed.

Tickets for the Glastonbury Festival sell out in 90 minutes: "The Arctic Monkeys are due to headline the festival. Dame Shirley Bassey and The Who are also confirmed to perform but the full line-up will not be released until June."