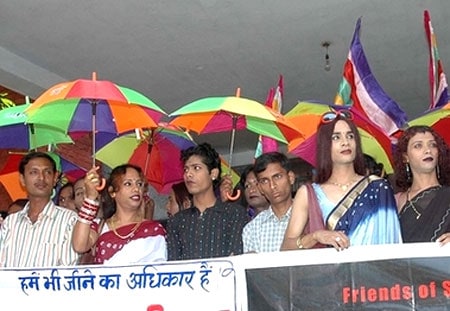 Gays from Bihar, West Bengal, and other states in India traveled to Patna on Wednesday to take part in meetings on gay rights, HIV, AIDS and health issues, and homophobia. They then took to the streets in an equality march meant to raise public awareness of gay and transgender people.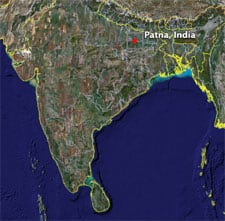 Said one participant to the Patna Daily: "This is 21st century and all over the world the gays and lesbians are coming out of their closets demanding equal rights and end to discrimination against them. We are also human beings and just because of our different sexual orientation, we are the object of ridicule and constant harassment from those who disapprove of our lifestyle"
Gays in India have been pushing to change an archaic 1861 law put in place by British colonists (Section 377 of the penal code) that criminalizes homosexuality. As it stands, those discovered to be having gay sex can be imprisoned for up to 10 years. The law has stood in the way of AIDS education, for many are afraid to come forward about their sexuality for fear of being targeted.
You may have missed…
Rupert Everett on Indian AIDS Mission [tr]