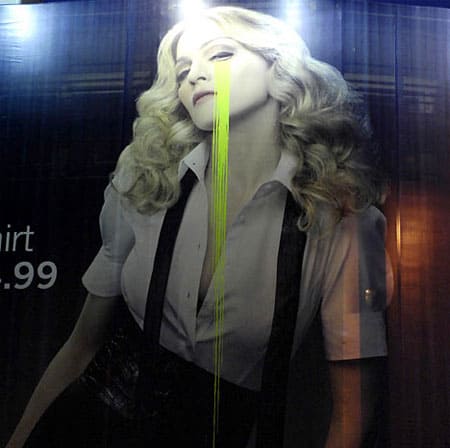 Graffiti artists have vandalized a 250 sq. ft. H&M billboard of Madonna in Britain. Similar billboards have been going up around the world. In a sort of modern take on the tear-trail, yellow streaks trickle from one of her eyes.
According to the Daily Mail, "The culprits climbed the scaffolding to which the mesh advertising banner was attached, cut a hole in one of the eyes and poured paint through. The poster, featuring two images of the 48-year-old superstar, is being replaced today at a cost of around £6,000."
Of course, weeping Madonnas at religious sites around the world are seen as miracles.
So if H&M Madonna is weeping, then what's the miracle?
If some reports are correct, it may be that Madonna's new fashion line for the chain has made more than $15 million in its first week.
In some places, the consumer pilgrimage has even caused stampedes.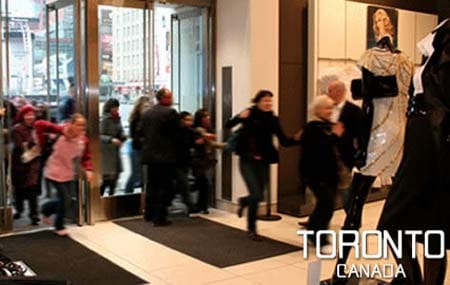 Now that's the kind of worship usually reserved for the holy icons. Of course, what's holy in this day and age?