Barack Obama has raised at least $25 million so far in 2007, an amount nearly equal to Hillary Clinton's $26 million. Obama spokesperson: "This overwhelming response, in only a few short weeks, shows the hunger for a different kind of politics in this country and a belief at the grassroots level that Barack Obama can bring out the best in America to solve our problems." John Edwards reported raising $14 million in the first three months of the year.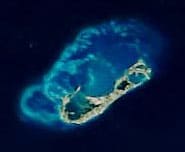 Premier of Bermuda Ewart Brown dismisses calls for Rosie O'Donnell's "R Family" cruise to be blocked from visiting the country. Brown: "If we discriminate against a cruise ship, then we would have to send a homosexual detection unit to the airport."

John Travolta makes emergency landing in Ireland while piloting his Boeing 707.

I made an update to yesterday's post about Out magazine's "Power 50" but here's a link to the full article in the same issue, by Michael Musto, about public figures who choose not to talk about their sexuality.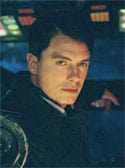 John Barrowman's BBC series Torchwood coming to America.

Law don't cost a thing: J Lo on jury duty.

Antony Cotton, who plays Sean Tully on the British series Coronation Street, has revealed his Eminem fantasies: "He's gorgeous. I dream about him often and always kiss him goodbye in the dream and say 'I'll call you later'."

Lawmakers in Massachusetts plan to propose legislation that would repeal the 1913 law used to stop same-sex couples from out-of-state from marrying there: "The old law, which says marriage licenses cannot be issued to couples whose weddings would be illegal in the states where they lived, was originally passed when interracial marriage was legal in Massachusetts but most other parts of the country. When the US Supreme Court overturned state bans on interracial marriage the the Massachusetts law fell into disuse."