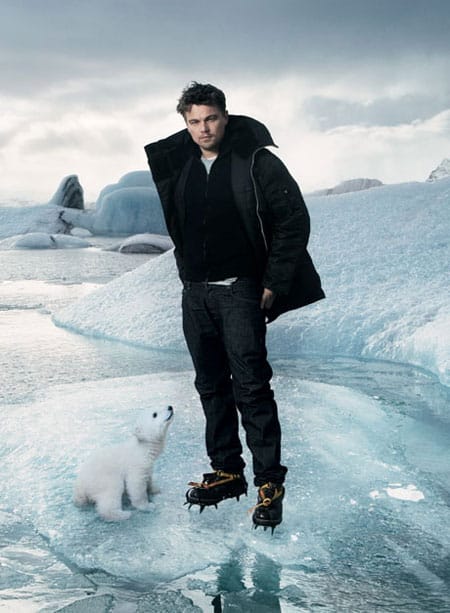 Leonardo DiCaprio is back on the ice for the "Green Issue" of Vanity Fair. This time his co-star is not Kate Winslet but Knut, the Berlin Zoo's born-in-captivity polar bear cub. The last time we saw DiCaprio clinging to an iceberg the situation was Hollywood from an entirely fictional perspective. Icebergs have driven DiCaprio's career, onscreen and off.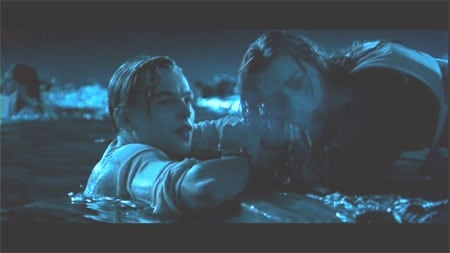 The Annie Leibowitz shoot did have its bit of Hollywood "magic". While DiCaprio was shot at the Jökulsárlón glacier lagoon, in southeast Iceland, Knut was shot against a green screen in Berlin and inserted into the image.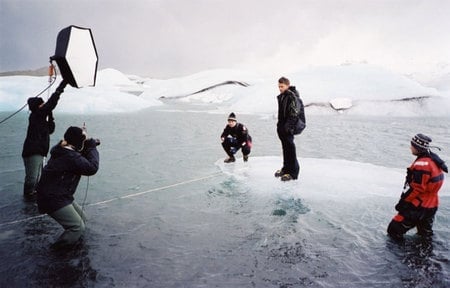 Knut has become an international star and symbol for the plight of polar bears since his public debut on March 23, with much credit to YouTube.
I just hope that with all the glamming up of global warming, the message doesn't become lost in the trendy landscape. But if this is the only way it's going to grab the public's attention, I'm all for it.