At least 33 are dead, including two professors and the gunman, in the latest reports on the tragic campus shooting that took place at Virginia Tech yesterday. At least 15 are reported injured. It is being called "the deadliest shooting rampage in U.S. history."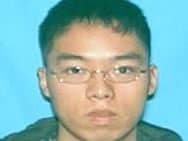 Preliminary identification of the deceased shooter has been made but not released.
University police have not yet released the name of that suspect. University president Charles Steger said told CNN he did not believe there was another gunman at large. Authorities say that the shooter was likely an Asian student living in a Virginia tech dorm.
UPDATE: Authorities have now identified the shooter as Cho Seung-Hui, 23, a student and native of South Korea (pictured). He reportedly left a note of several pages explaining his actions and reads, in part, "You caused me to do this."
The professors killed were identified as G.V. Loganathan, a professor of civil and environmental engineering, and Liviu Librescu, a professor of engineering science and mechanics.
According to the NYT, "There was a two-hour gap between the first shootings, when two people were killed, and the second, when a gunman stalked through the halls of an engineering building across campus, shooting at professors and students in classrooms and hallways, firing dozens of rounds and killing 30. Officials said he then shot himself so badly in the face that he could not be identified."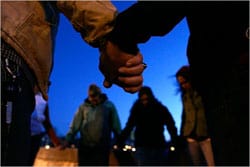 The shooting may have begun as a lover's quarrel.
According to the University's Collegiate Times, many of the Norris Hall shootings took place in a German class.
The NYT also reports: "Virginia imposes few restrictions on the purchase of handguns and no requirement for any kind of licensing or training. The state does limit handgun purchases to one per month to discourage bulk buying and resale, state officials said. Once a person had passed the required background check, state law requires that law enforcement officers issue a concealed carry permit to anyone who applies. However, no regulations and no background checks are required for purchase of weapons at a Virginia gun show. 'Virginia's gun laws are some of the weakest state laws in the country,' said Josh Horwitz, executive director of the Coalition to Stop Gun Violence. 'And where there have been attempts to make some changes, a backdoor always opens to get around the changes, like the easy access at gun shows.'"