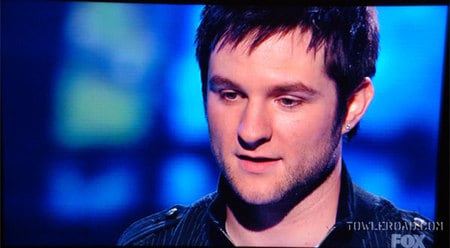 American Idol did return to the unadulterated fluff we've come to expect from it last night, however, with its most engaging show of the season.
With Sanjaya gone from the picture, other sets of hair were able to take the spotlight.
Highlights included the removal of contestant Blake Lewis' highlights as he went from blonde to brunette and rocked the house with a version of Bon Jovi's "You Give Love a Bad Name".
Randy Jackson called it the most original version of a song ever on the show.
And then there was the kiss. Notice that puckered Paula seems to want in on the action too.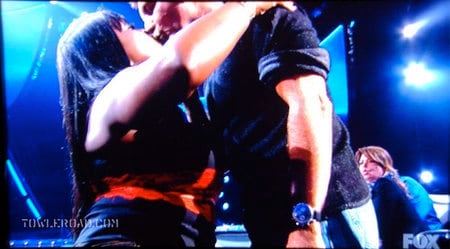 Close-up after the jump…