In April, I posted about the arrest of three teens in McMinnville, Tennessee, who targeted the home of Neal Anthony and his partner Michael Duncan with paintballs because they were gay.
The names of the teens were not released because they are minors, but apparently they were not connected to the disgusting gay slurs that were also spray-painted on the side of Anthony's historic 1851 home. If you'll remember, the messages said "all gays go to hell" and "fags deserve to die".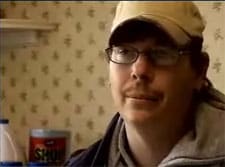 Last weekend, Anthony was reportedly targeted again, according to a Towleroad tipster. Says our source: "Yet another hate crime took place over the weekend when four rocks crashed through his front windows as a Red (possibly Burgundy) Ford Explorer with people screaming "FAGS MUST DIE" drove by Neal's home. The local Sheriff's Dep't was once again called out but the investigating officer claimed they could do nothing as the car was headed into an adjoining county (where they have no jurisdiction) and so the matter could not be pursued."
According to our source, the police see the spray-painting incident as a cold case and are refusing to pursue it further, even though there may be a connection between this recent rock-throwing incident and the spray paint incident in April. Tracking a red Ford Explorer should not be tough work in rural Tennessee, unless, of course, there is some reason someone is being protected.
I'll bring you more information as I get it…
You may have missed…
Tennessee Teens Charged with Hate Crime for Vandalism [tr]
Vandals Target Tennessee Man in Anti-Gay Hate Crime [tr]