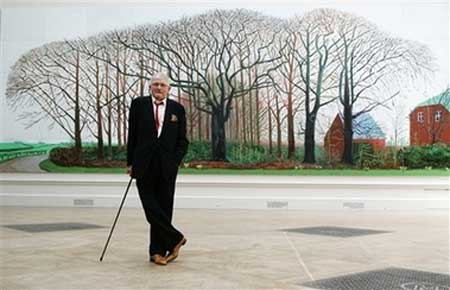 David Hockney today unveiled the largest painting he has ever created, "Bigger Trees Near Water", a 40×15 foot work made up of a grid of 50 smaller canvases. It's also the largest painting ever shown at the Royal Academy's Summer Exhibition.
Hockney, 69, has been painting a series of landscapes in and around Yorkshire, England, where he was raised.
The large painting has also been given the name "Peinture en Plein Air pour l'age Post-Photographique".
Another piece from the series, below.
The exhibition opens to the public on June 11.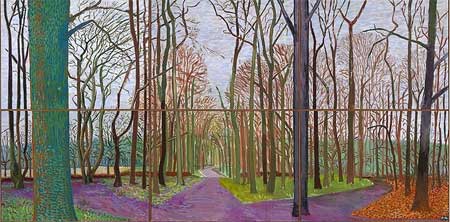 you may have missed…
David Hockney Portrait Exhibit Brings out the Living [tr]
Hockney and Warhol Items Set Auction Records [tr]