YouTube founders Chad Hurley and Steve Chen publicly reached out to the Pentagon this week after learning that the video site was one of about a dozen that would be blocked from military personnel, including those serving overseas. The ban came only days after the military launched its own YouTube channel. The Pentagon said bandwidth issues were the main concern. "They said it might be a bandwidth issue, but they created the Internet, so I don't know what the problem is," Hurley said. YouTube along with MySpace, another blocked site, helps soldiers stay in contact with family and friends at home. Could it be part of the Pentagon's efforts to more closely monitor what soldiers are sharing with the public?

Several
actors who gained followings on YouTube have been hired to co-host a
new show on the CW, which will feature hand-picked clips from online
video sharing sites. Stevie Ryan, whose character Little Loca has had over a million views on YouTube, will join comedy team Rhett and Link and musician Joy Leslie.
Amazon announced that it will launch a music download store this year that will sell only DRM-free music. The company says they have deals with 12,000 record labels and will sell MP3s that have no restrictions, so they will work on any music player or platform and can be shared and copied without limits. While a number of companies have tried and failed to capture the popularity of iTunes, Amazon might just be one to do it.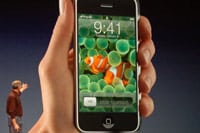 There was plenty of fodder for the mounting enthusiasm of the iPhone release after the FCC officially approved the device this week. Other details were announced, including that the coveted iPod cellphone would only be available at official Apple and AT&T retail stores. But has Apple put too much pressure on the iPhone to be a success? When a fake email was sent to and posted on tech news site Endgaget that said the iPhone's launch would be pushed back to October, Apple's stock crashed (a $4 billion drop in market capitalization) until the news was corrected — all in one day. The iPhone is still set for a June launch, and Apple's stock has fully recovered.
For those of us who wonder how all these internet companies are making money, the most common answer is the most simple and most traditional: advertising. But do web ads really generate that much money? Apparently so, because after Google bought web ad firm DoubleClick for $3.1 billion last month, this week Microsoft purchased web ad firm aQuantive Inc. for $6 billion. That's a lot of billions.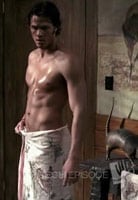 Seeking attractive male bisexual nudist: you might have discriminatory preferences when it comes to renting your room or apartment out to a stranger, but stating them in a public ad may be illegal. Roommates.com is in hot water for encouraging just such lawbreaking practices. According to The Advocate, two fair housing councils in CA cities "allege the site violated the federal Fair Housing Act by inquiring whether users would prefer a gay or straight roommate, without providing other options. A U.S. district court will decide whether the site did anything wrong."
Tech Video of the Week You've got to love this punk-inspired hack job: a band called The Guitar Zeros tweaked a few of the iconic Guitar Hero controllers to turn them into viable music-making instruments. And in the tradition of anarchy, their site even includes a hackers guide, so that you can play along at home.
TowleTech is written by TR correspondent Daniel Williford.