Police pursue leads in murder of New Orleans gay activist Robin Malta: " Malta was beaten to death Monday morning, between about 5 a.m. and noon, said John Gagliano, chief investigator for the Orleans Parish coroner. Malta's body had begun to decompose because of the intense heat inside the apartment. Investigators found him inside the apartment lying face-down, shirtless, with a "sexual object" in his mouth, said two officers familiar with the investigation. Several kitchen stove burners were on, said the police sources. Malta had been beaten severely, apparently struck in the head "more than 15 times" with the metal leg of an ironing board, said the two officers. Malta's home showed no signs of forced entry and was not ransacked, said NOPD spokesman Lt. Bruce Adams."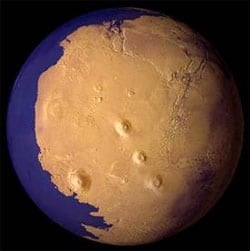 Vast oceans on Mars, gone for more than 2 billion years, revealed: "Two major shorelines exist on Mars, each thousands of miles long — one remaining from the older Arabia Ocean, and another from the younger Deuteronilus Ocean."

2007 is the hottest year recorded thus far.

Batman's new outfit is missing the package and the nipples.

Bear Grylls' survival series Man vs. Wild returns tonight.

Skinheads in Chile in campaign of cyber-attacks against leading gay rights organization Movement for Homosexual Integration and Freedom (MOVILH) accompanied by threatening emails to the Santiago Times: "First and last warning. We fight against dangerous scum: MOVILH. First the hacking, next the theft of (MOVILH's) database. Now comes the best part. We're going to turn everything on its head in the Plaza de Armas. Faggots dressed as women dancing in front of children are dangerous. They can kiss and fuck if they want to, but they shouldn't confuse men for women."

Marlon Brando, Christopher Plummer top Best Week Ever's list of the 12 manliest musical performances ever.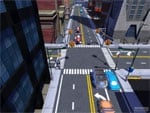 Sim City societies are on their way: "While building your potential hub of the next global superpower, you'll have the new factor of "social energies" to consider, and how you set up your city to manipulate these will dictate the sort of place it is to live in. Depending on how you juggle social factors such as industry, wealth, obediance, knowledge, devotion and creativity within your building schemes, you will have the ability to generate or consume social energy as you see fit, ensuring that your citizens either skip merrily along with the sparkly-eyed, optimistic gait of 1950s sitcom characters, or trudge meaninglessly through a miserable Orwellian nightmare, existing only to serve the state."

Jonathan Rhys-Meyers back again for another season of The Tudors.

Israeli gay activist Sa'ar Netanel receives dozens of death threats after Jerusalem police give ok for gay pride parade: "Netanel said in an interview to Israel Radio that the expressions callers used were 'not Jewish,' and included direct threats to kill him as well as other things he 'preferred not to repeat.' When asked if he had faced these kinds of threats in the past, Netanel replied that while he has been sent threatening letters and even been targeted by phone, this was the first time his number had been posted on the Internet. He said he believed the police were looking into his complaint."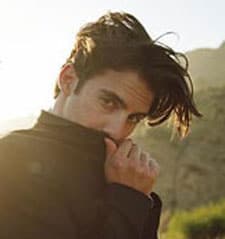 Milo Ventimiglia offers up a few 'come hither' looks.

New York: New viral fan spot for the iPhone.

Birth grandmother of Australia's first gay adoption speaks out: "We just made the choice and I'm glad we made that choice and I don't care what anyone out there says. You know, it's not a matter of being gay or not. It's a matter of being in the best place and the best parents. And that's what these guys are."

Brooklyn teenager indicted for fatally stabbing man because he was gay: "Omar Willock, 17, was charged with murder in the second degree as a hate crime, said Charles J. Hynes, the Brooklyn district attorney. Mr. Hynes said Mr. Willock is charged with stabbing Roberto Duncanson, 20, after shouting antigay remarks. Mr. Hynes said Mr. Duncanson tried to walk away, but Mr. Willock stabbed him four times."

Meet the body behind Fantastic Four's Silver Surfer. I wonder if he gave them permission to use his nuts?

Kodak said to be developing camera that nearly eliminates the need for flash photography: "The world's biggest maker of photographic film says its proprietary sensor technology significantly increases sensitivity to light. Image sensors act as a digital camera's eyes by converting light into an electric charge to begin the capture process."

The website has been launched for Adam Sandler and Kevin James' comedy I Now Pronounce You Chuck and Larry in which they play firemen who pretend to be gay in order to receive domestic partner benefits.